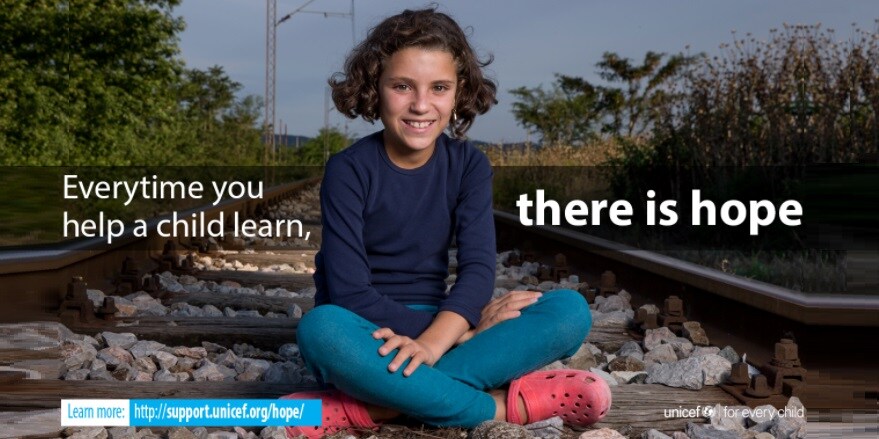 MAKE A DIFFERENCE IN A CHILD'S LIFE
An action as simple as booking your cinema tickets, can lead to something substantial. Contribute towards UNICEF's noble cause when you book your ticket with VOX Cinemas and help educate a child in need. The value may be small but the impact surely isn't.
About the initiative
All proceeds will go towards to UNICEF's No Lost Generation initiative which focused on the following initiatives.
Education: enrolling over 2 million children in formal or non-formal education in countries affected by conflict in the region; working towards the end goal of getting all children affected by the crisis in school.
Child Protection: reaching over 100,000 children with specialized child protection services and over 1 million children with structured, sustained child protection or psycho-social support programs.
Adolescents and youth: increasing the volume and quality of programming for young people, reaching over half a million with positive engagement opportunities by the end of the year.
How to contribute?
You can donate to UNICEF directly from voxcinemas.com or VOX apps while booking a ticket. To donate, simply select 'UNICEF donation' in the 'Extras' step of the booking flow and set the amount you wish to donate. The value would be added to your grand total at check out.