5 Reasons Why We Love Margot Robbie
Six years ago, Australian actress Margot Robbie starred in Martin Scorsese's The Wolf of Wall Street. Her breakout performance garnered several award nominations and wins, putting her on the map.
Robbie has gone on to star in films such as Suicide Squad, Mary Queen of Scots and I, Tonya – for which she received an Academy Award nomination for Best Actress. She has also been named one of the most influential people in the world, as well as being included in Forbes' 30 Under 30 list.
Check out these five reasons why we love Margot Robbie so much:
5. She's A Risk-Taker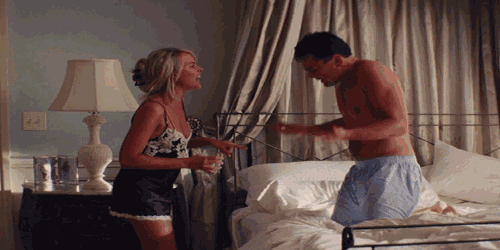 When auditioning for the role in The Wolf of Wall Street, Robbie, who was relatively unknown at the time, knew she had to stand out to impress director Martin Scorsese and Leonardo DiCaprio. During the audition with DiCaprio, which was an intense argument between the pair, she decided to smack him across the face. Commenting on the audition, Robbie said:
"I'm thinking, 'You just hit Leonardo DiCaprio in the face. They're going to arrest you because that's assault. You're definitely never going to work again, that's for sure. They'll probably sue you as well in case there's a bruise on his face and he needs to film something else.' And then all of a sudden Marty and Leo just burst out laughing. Marty says, 'That was great!' Leo's like, 'Hit me again!'"
4. She's Body Positive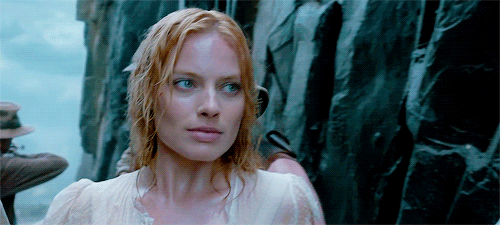 In preparation for her role as Jane in The Legend of Tarzan, Robbie was told that she would have to remain on a strict diet and lose weight. She refused, saying:
"I'm not going to look thin for the sake of it." And jokingly added, "It was my first time living in London and I wanted to try every pub!"
3. She's Not Afraid of Hard Work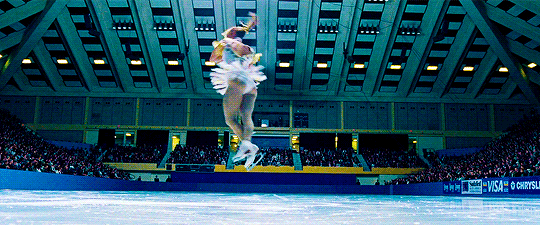 For the gruelling production of the biographical film I, Tonya, she spent four months intensely figure skating. She even suffered from a herniated disc in her neck during the shoot, undergoing regular MRIs, but still insisted on continuing the stunts herself.
2. She's Got a Great Sense of Humour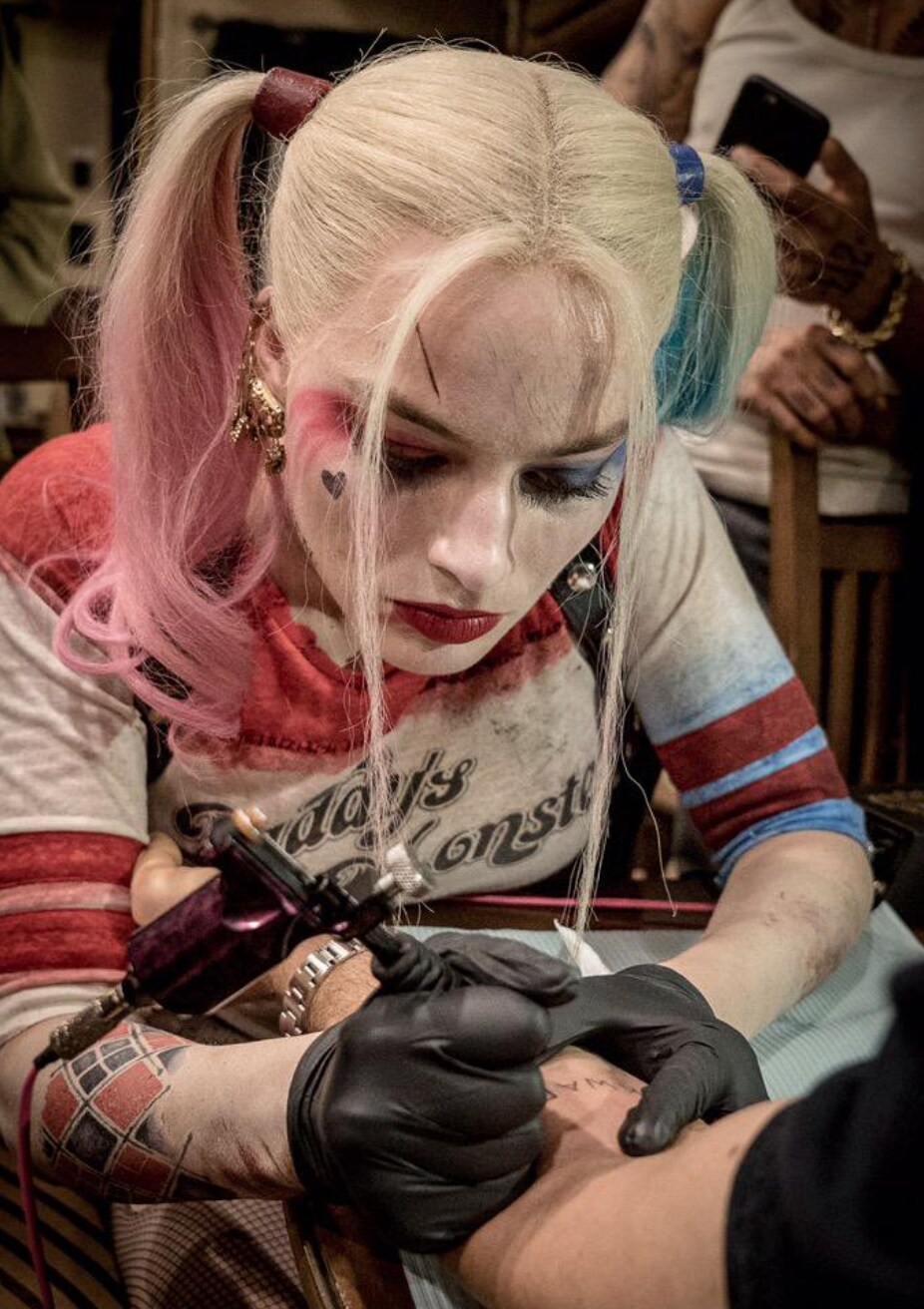 On the set of Suicide Squad, the cast decided to get the word "SKWAD" tattooed by Robbie, but she accidentally tattooed the word "SWAD" on her first try. Luckily, everyone had a good laugh. Besides, not everyone gets to say that Margot Robbie tattooed them!
She also once entered a photobooth with who she thought was Ed Sheeran and took photos with him. It wasn't until they were done when she realised that was actually Prince Harry, Duke of Sussex. It's all good though, they're good friends now and she has even prank called him once or twice.
1. She's a Strong Female Lead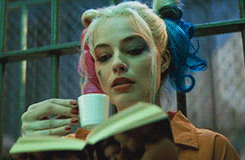 As a leading actress in Hollywood, roles come knocking on her door every day. Robbie, however, is very selective and chooses to star in films about women who have left their mark on history. Whether it's as Queen Elizabeth, Sharon Tate or Tonya Harding.