VOX Cinemas at Al Hamra Mall - Ras Al Khaimah
At VOX Cinemas, Al Hamra Mall in Ras Al Khaimah, you'll find everything you need for the perfect day out. Watch the latest movies on the greatest screens. Movie buffs can now enjoy the best in Hollywood entertainment at the massive MAX experience, or turn a night at the movies into a night of luxury by relaxing in the exclusive GOLD lounge. Take your taste buds on a culinary journey with a gourmet menu while reclining in spacious seats designed for the ultimate moviegoing experience. Jump right into the action at MAX. With Dolby Atmos – the best in cinema surround sound, a 20-metre wide screen and crisp digital imagery with laser projection, you're guaranteed an immersive experience. Lose yourself in your favourite movies.
Cinema Location: Level 1
Address:E11, Sheikh Mohammad Bin Salem
EXPERIENCES AVAILABLE
Try something new every time you visit VOX Cinemas. With over eight unique moviegoing experiences, you'll never get tired of watching movies in style! How will you be watching the latest blockbusters?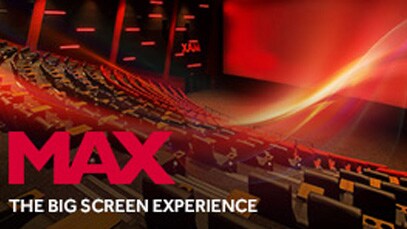 MAX
The magic of movies begins when you escape into worlds that are larger than life.
---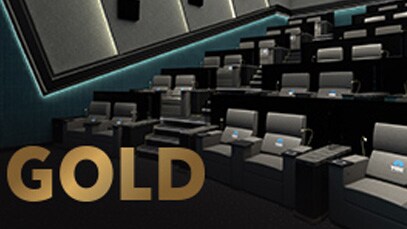 GOLD
GOLD is for the film fan who wants to indulge in some extra comfort while enjoying their movie. We've created an enticing menu for you to savour while you relax in our luxurious cinema environment.
---
Food and drinks
For every film, there's the perfect snack. Whether it's sweet or salty popcorn, chocolate treats, or something a little more sophisticated, VOX Cinema's selection of food and drink complements your viewing experience perfectly.
Use the VOX Cinemas app to order in advance and have your food waiting for you when you arrive – no hassle, no queues! Choose from a huge variety of treats from outlets such as:
Desi Special – a mouth-watering selection of spicy desi treats like onion bhaji and dal vada
Indian Tadka – try a spicy twist on that cinema favourite with a delicious seekh kabab hot dog
Fresh and Flavourful – delicious healthy choices that don't compromise on taste, like Parmesan truffle fries or a Reuben hot dog
Candy Bar – indulge your sweet tooth with delicious treats like sweet and savoury popcorn or a selection of candy bars.
You've got lots of other treats to enjoy too, like Magnum ice creams, tasty waffles smothered in creamy Nutella, or a full, three-course meal at GOLD.