VOX Cinemas at Burjuman
VOX Cinemas is all about creating great moments for everyone, every day. Burjuman is no exception to that rule. At Burjuman, the blockbusters are better, the screens are bigger, and the sound is crisper. Watch Tom Cruise perform his latest stunts in MAX, where Dolby Atmos' digital surround sound system puts you right in the middle of the action. See Quentin Tarantino's love letter to Hollywood in GOLD, where fine food and film combine for an unforgettable experience. Laugh with Gru and his Minions as they plan their next heist in KIDS, where the little ones can enjoy their favourite characters in a safe, fun environment.
Cinema Location: Level 3
Address:Khalid Bin, Al Waleed Rd, Dubai
EXPERIENCES AVAILABLE
Try something new every time you visit VOX Cinemas. With over eight unique moviegoing experiences, you'll never get tired of watching movies in style! How will you be watching the latest blockbusters?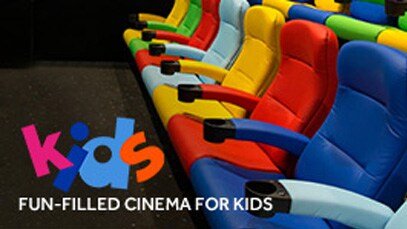 KIDS
KIDS is a unique cinema concept built just for little movie fans. Children and parents can watch the latest animation, action and adventure films in our family-friendly colourful cinemas.
---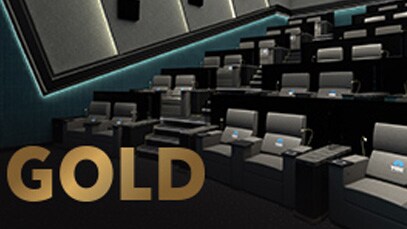 GOLD
Step in. Zone out. Every movie lover knows that the best thing about going to the cinema is being able to lose yourself in the story onscreen. No talking, no phones, no late arrivals and no guests under 18.
---
Food and drinks
For every film, there's the perfect snack. Whether it's sweet or salty popcorn, chocolate treats, or something a little more sophisticated, VOX Cinema's selection of food and drink complements your viewing experience perfectly.
Use the VOX Cinemas app to order in advance and have your food waiting for you when you arrive – no hassle, no queues! Choose from a huge variety of treats from outlets such as:
Desi Special – a mouth-watering selection of spicy desi treats like onion bhaji and dal vada
Indian Tadka – try a spicy twist on that cinema favourite with a delicious seekh kabab hot dog
Fresh and Flavourful – delicious healthy choices that don't compromise on taste, like Parmesan truffle fries or a Reuben hot dog
Candy Bar – indulge your sweet tooth with delicious treats like sweet and savoury popcorn or a selection of candy bars.
You've got lots of other treats to enjoy too, like Magnum ice creams, tasty waffles smothered in creamy Nutella, or a full, three-course meal at GOLD.