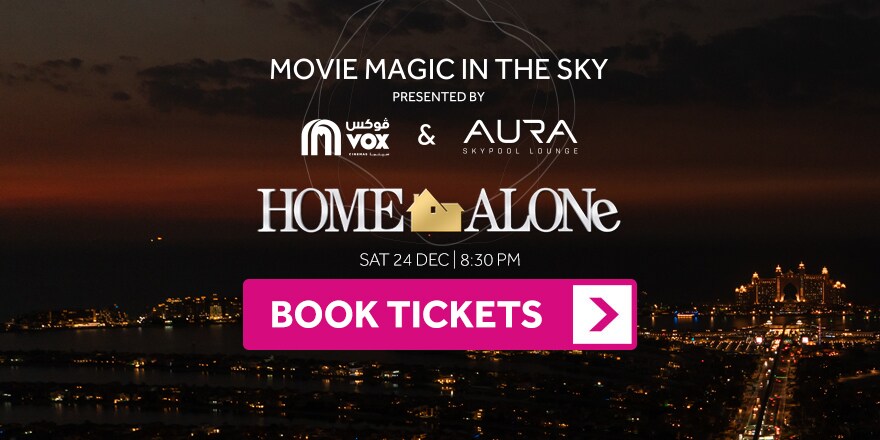 MOVIE MAGIC IN THE SKY
Brought to you by VOX Cinemas and Aura Skypool
This Christmas, let us take your outdoor cinema experience to new heights in the world's highest 360-degree infinity pool. VOX Cinemas and Aura Skypool proudly present Movie Magic in the Sky on Saturday, 24 December, at 8:30 p.m. in Aura Skypool Lounge, The Palm Tower, Palm Jumeirah.
Watch the quintessential festive film Home Alone al fresco, and enjoy our signature popcorn, free-flow bubbles, and sweet and savoury canapes – all while you feast your eyes on the stunning vistas of Palm Jumeirah, Burj Al Arab, Burj Khalifa, and Ain Dubai.
Don't miss this unforgettable Christmas event! Advance tickets go on sale today and will only be available for the first 50 guests. Book your tickets now starting from AED 500.