Sustainability is a core pillar of Majid Al Futtaim and as VOX Cinemas, we work consistently towards contributing to the company's wider objectives, as well as supporting a variety of good causes dedicated to education, health and well-being and the local film industry. We all share a vision to create great moments for everyone, every day. Click on any one of our key initiatives below to learn more about them.
Click on any one of our key initiatives below to learn more about them.
SOCIAL SUSTAINABILITY PROGRAMMES
SUSTAINABILITY PROJECTS
SUSTAINABILITY PROGRAMMES
We host many organizstions - from those caring for orphans and vulnerable people to those championing environmental issues. We also help by giving screen-time to their content.
1. Sunday Fundays
An initiative to support the well-being of youth in the UAE. For Sunday Fundays, we've worked with:
Senses Centre
Al Noor Training Centre
Hamed Centre for Special Needs - Abu Dhabi
Rashid Centre - Dubai
Zayed Higher Organisation for Humanitarian Care and Special Needs
Make-A-Wish Foundation
The Ministry of Community Development (People of Determination)
2. Thanks From Us
Our way of thanking those who play an integral part in the development and maintenance of the community, but whose efforts often go unnoticed. For our Thanks From Us programme, we've worked with:
The National Program of Happiness and Positivity
Philippine Community with Philippine Consulate General in Dubai
UAE Municipalities
3. Well-being Events
Initiatives that promote the importance of education, health and positivity. These programmes also help raise awareness for preventable diseases.
Dubai Cares
The UAE Innovation Month
The Dubai Foundation for Women and Children
4-get-me-not
Pink Caravan
4. Environmental Screenings
Activities that raise awareness and educate people about the importance of protecting the environment.
Emirates Diving Association Events
Emirates Wildlife Society in association with World Wildlife Fund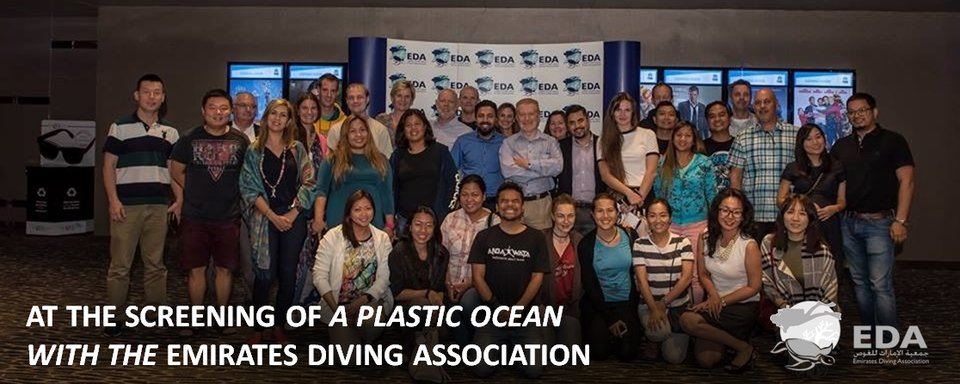 5. Sensory Friendly Screenings
A unique movie experience that's designed to create a comfortable environment for children with autism. The lights are turned up and the sound is turned down to ensure they enjoy the movie to the fullest. These screenings are available on the last Saturday of every month.
6. Recycling Cooking Oil
The significance of recycling edible oil waste and its impact in lowering carbon emissions is gradually being recognised in the UAE. On an average day at VOX Cinemas, we go through 200 litres of cooking oil in our kitchen. This year we have recycled 100,000 litres of oil to create smart alternative fuels with Lootah Biofuels.
SUSTAINABILITY PROJECTS
NET POSITIVE COMMITMENT
Net Positive is an ambitious initiative introduced by the Sustainability team at Majid Al Futtaim Holding that will shift the way we do business. It's a commitment that by 2030 all our businesses will give back to the environment more than what we take from it. The ultimate goal is to make a positive contribution when it comes to energy and water. Read more about how we'll achieve this here.
EMIRATES RED CRESCENT
We provide ongoing support for the Emirates Red Crescent, a volunteer humanitarian organisation, in many ways including:
Hosting monthly movie screenings for underprivileged children
Contributing to the education of orphans by collecting donations to fund their schooling
UNICEF
All proceeds from our online donation campaign go towards UNICEF's No Lost Generation initiative which focuses on:
Education: enrolling over 2 million children in formal or non-formal education in countries affected by conflict in the region
Working towards the end goal of getting all children affected by the crisis in school
Child protection: reaching over 100,000 children with specialised child protection services and over 1 million children with structured, sustained child protection or psycho-social support programmes.
Adolescents and youth: increasing the volume and quality of programming for young people, reaching over half a million with positive engagement opportunities by the end of the year.
THE SMOVIES
The Smovies is a short film competition platform created by BrandMoxie in collaboration with the American Embassy in 2015, to support emerging talent and to promote rising stars. We run the competition three times a year, each time with a different theme. The winning film is screened across VOX Cinemas for two months during the pre-show content.
CHILDREN'S INTERNATIONAL FILM FESTIVAL
The aim of this annual non-profit festival is to encourage young talent in film making and to promote youth films that are meaningful and inspirational. The goal is to set an internationally recognised standard of excellence in movies created for children. Some of the most brilliant student minds in the UAE will have the chance to submit their films for the coveted CIFF Awards and to become part of the UAE's film making sector. Find out more at http://ciff.ae/about-ciff