VOX 20th Anniversary Celebrations
VOX Cinemas is celebrating a milestone accomplishment—we've turned 20, and it wouldn't have been possible without you—our most loyal movie fans. To say thank you for 20 simply amazing years, we are giving you exclusive offers on movie tickets and awesome food and beverage deals.
From 20 December, we are also showing 20 best films of this year, including Avengers Endgame, Toy Story 4, Spider-Man: Far From Home and more for an unbeatable price of AED 20.
What are you waiting for? Let's celebrate together!
Food & Beverage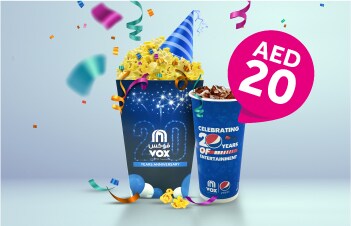 Candy Bar
Celebrate 20 years of VOX Cinemas with our amazing F&B combo. For AED 20, get a popcorn and a soft drink across all our candy bars.
---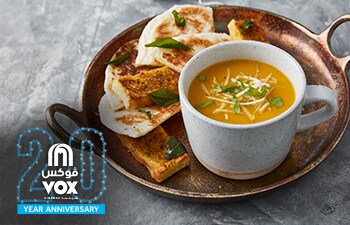 THEATRE Anniversary Package
Get the perfect experience of gourmet food and film with our limited time anniversary special package for AED 200.
---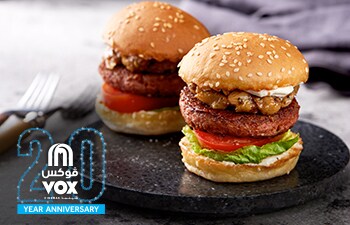 À La Carte Menu - GOLD and THEATRE
Don't forget to try our special anniversary à la carte menu in both THEATRE and GOLD with selected treats for AED 20.
SPECIAL SCREENINGS
The year's 20 biggest hits, including Avengers: Endgame, Toy Story 4 and Joker, will be played back to celebrate the anniversary.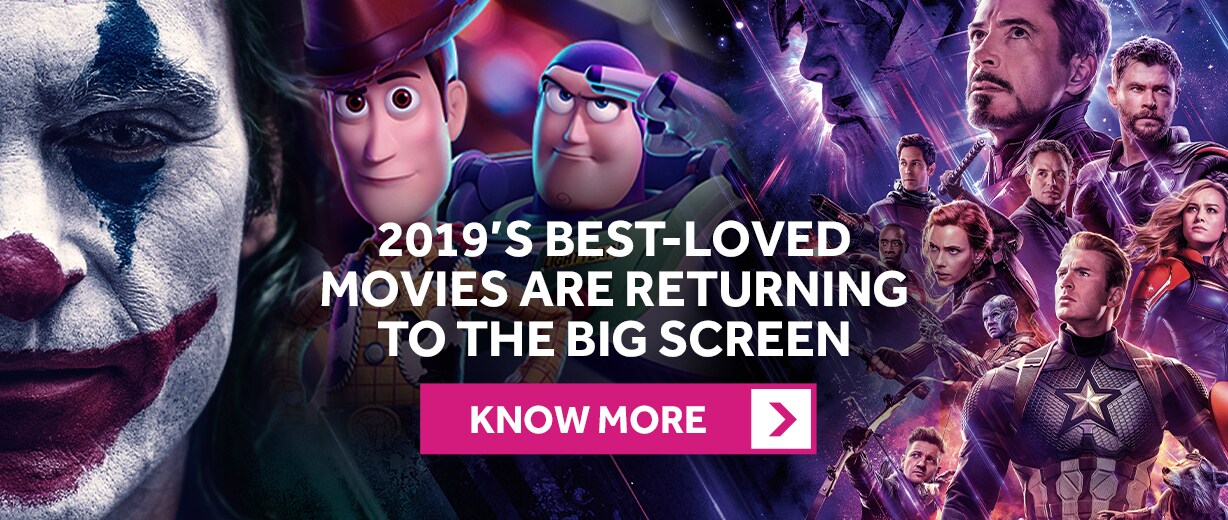 VOX Voice
We have turned 20, but where would we be without our incredible films, dialogues and actors that gave life to these wonderful characters over the years? Let's look back at some of the best films, dialogues and our favorite female characters of the last two decades.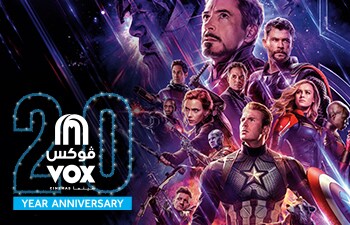 20 Years of Film at VOX Cinemas
We're looking back at some of the most iconic films that left a mark on Hollywood over the last 20 years, whether it's for its groundbreaking technology, the conversations it sparked or the unprecedented success it had.
---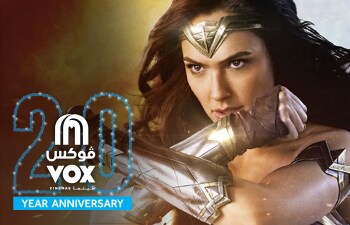 20 Most Iconic Female Characters
In honour of our 20th anniversary, we talk about 20 of the coolest and most iconic female characters (from Hollywood and Bollywood) to have ever been on the silver screen, along with the actors who gave them life.
---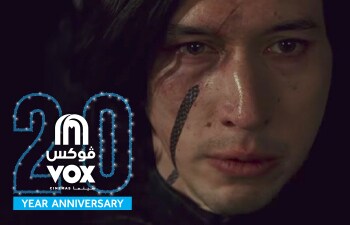 20 Iconic Movie Quotes
Let's take a trip down memory lane with some of the most iconic Hollywood movie quotes over the past two decades.
---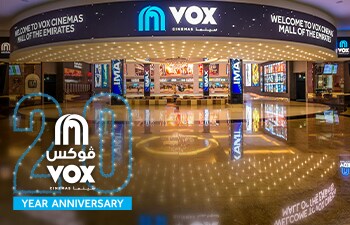 How Well Do You Know Your Favourite Cinema?
We're testing your knowledge of all things VOX Cinemas. Go on, show us how well you know us and share your results with #VOXis20
---