FIVE INTERESTING FACTS ABOUT VENOM: LET THERE BE CARNAGE
Tom Hardy is back as Eddie Brock and everyone's favourite symbiote Venom in Venom: Let There Be Carnage. Helmed by director Andy Serkis, the sequel to the 2018 smash hit is the second installment in Sony's Spider-Man Universe (SSU). As mentioned in the title, the film officially introduces Woody Harrelson as serial killer Cletus Kasady, who becomes the host of Venom's chaotic spawn Carnage.
Before we head to VOX Cinemas to experience the film critics are calling "the most insane film of the year" however, we're taking a look at five interesting facts about Venom: Let There Be Carnage.
5. IT'S A PART OF THE SSU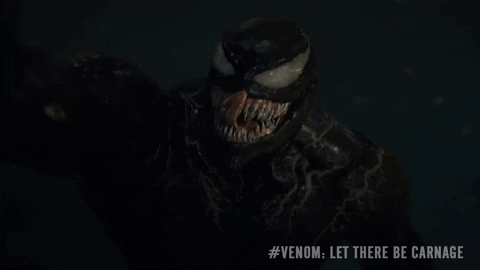 Haven't heard of the SSU? We don't blame you. In August 2021, Sony announced that their Spider-Verse had been officially renamed to Sony's Spider-Man Universe. The franchise, which started with 2018's Venom, expands to include upcoming Sony and Marvel films including Morbius and Kraven the Hunter while, according to producer Amy Pascal, also standing adjunct to the Marvel Cinematic Universe with a potential crossover possible in the future. With Spider-Man: No Way Home slated to release in cinemas this December, we can expect more concrete answers to follow.
4. IT'S FROM DIRECTOR ANDY SERKIS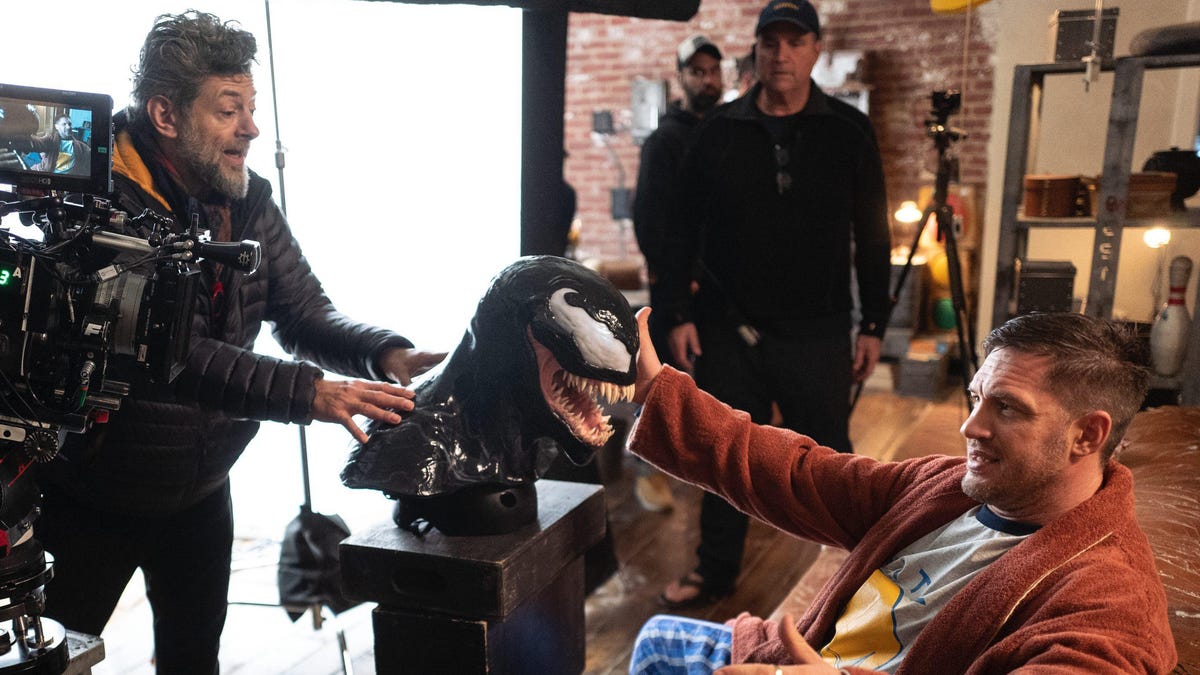 Andy Serkis has had a long, successful career in the world of cinema as a live-action and voice actor, motion capture consultant, producer, and more recently as a director. From his iconic portrayal of Gollum in The Lord of the Rings franchise to the mysterious and menacing Supreme Leader Snoke in the Star Wars Sequel Trilogy, Serkis has had a plethora of legendary roles in film.
While some may have scratched their heads at the announcement that he would be directing the sequel to Venom, Serkis is no stranger to Marvel, having played the maniacal villain Ulysses Klaue in the Marvel Cinematic Universe. And with Venom being a motion-capture heavy role, we know that Tom Hardy was in good hands under the mentorship of the king of motion capture.
3. IT INTRODUCES CARNAGE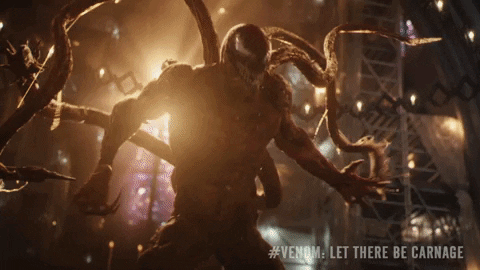 Following a brief appearance in Venom's mid-credits scene, Woody Harrelson is making his official debut as serial killer Cletus Kasady, the infamous host of the symbiote Carnage. In the comics, Casady was deranged long before becoming host to Carnage. His never-ending rampage against Venom and Spider-Man made Carnage one of the greatest comic book villains of all-time.
According to Harrelson, he approached Kasady and Carnage without looking into their fanbase and legacy in the comic books to avoid adding pressure or preconceived notions. However, he did find insight in looking back at old comic books to understand Kasady and his motivations, which he said was helpful.
2. IT'S TOM HARDY'S FIRST STORY CREDIT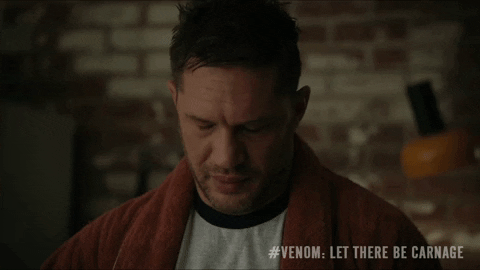 According to Kelly Marcel, who wrote the film's screenplay, Tom Hardy spent months developing ideas for the film with her, which was primarily inspired by the popular comic book story "Maximum Carnage" and "The Venom Saga" story arc from the Spider-Man animated series. Marcel also revealed that Hardy would be receiving his first official story credit on the film.
Hardy's increasing involvement in the franchise shows that Venom is more than just another role for the actor. With Hardy serving as a producer on the film and having already signed on for a third installment, it's clear that both the Venom character and franchise mean a lot to him. Director Andy Serkis has also expressed interest in returning as director for the third film.
1. IT HAS A MIND-BLOWING MID-CREDITS SCENE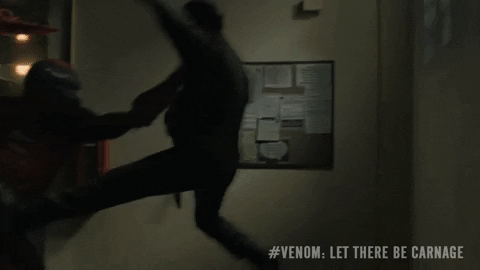 No spoilers here. However, Sony has made a point of letting audiences know on their social pages that the Venom: Let There Be Carnage mid-credits scene is not to be missed. Reactions online indicate that the twist will leave viewers shocked and on the edge of their seats. One thing's for sure though, we can't wait for what's next.
Venom: Let There Be Carnage is now showing on the big screen. Experience it at VOX Cinemas in IMAX, 4DX, and more. Grab your tickets here and get ready for some Carnage. Follow us on Facebook, Twitter, and Instagram to stay up-to-date on the latest movie news and check back here for more VOX Voice articles.