Top 10 Snacks to Order for Your Movie Night at Home
Who says watching films at home can't be special? Take your movie night to another level with our signature snacks that we deliver straight from our cinemas to your couch.
Whether you're in the mood to watch a comedy or a drama, here are our top 10 recommendations of movie munchies – from the Candy Bar and our homegrown F&B concepts (more on that later) – that will keep your taste buds entertained alongside, too.
1. Salt and Caramel Popcorn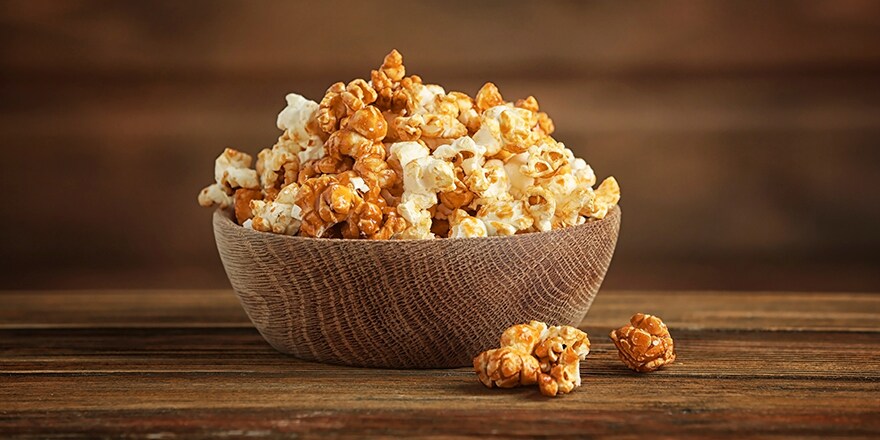 This is, arguably, our most popular movie snack. A little bit sweet, a little bit salty, and a whole lot crunchy, salt and caramel popcorn is what dreams are made of. We guarantee you this combination will make your next movie marathon infinitely better.
2. Beyond Burger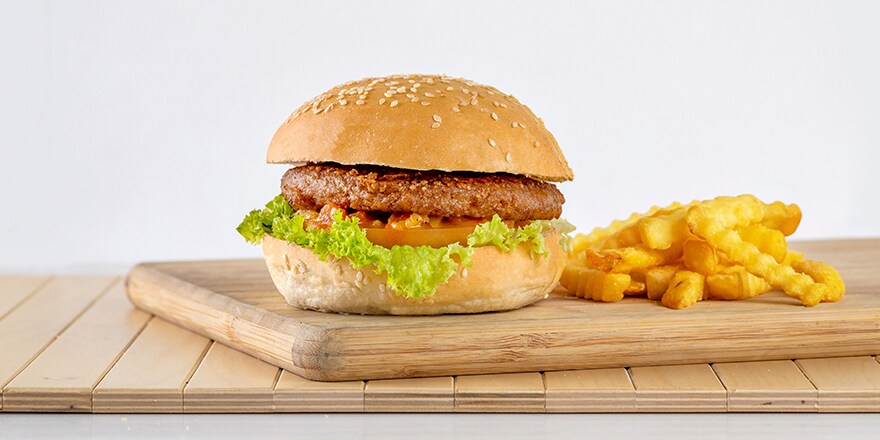 Made entirely from plant proteins, the Beyond Burger looks, cooks and tastes exactly like meat. The no-soy, gluten or GMOs patty means you can satisfy your cravings with zero guilt. Seriously, it tastes beyond belief and you must try it today.
3. Vada Pav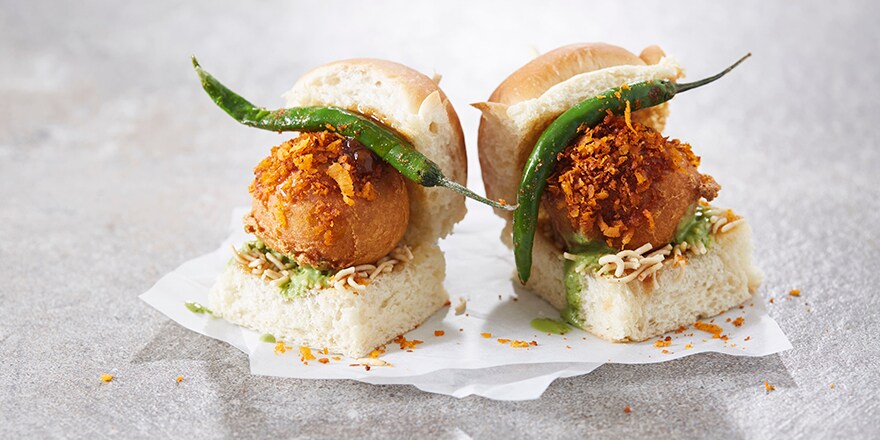 Not to toot our own horn but VOX Cinemas is the only cinema in the UAE that serves this classic Indian street food staple. Spicy potato patty sandwiched between a freshly baked bun layered with spicy and tangy chutneys, it's legit #snackgoals.
3. Deluxe Nachos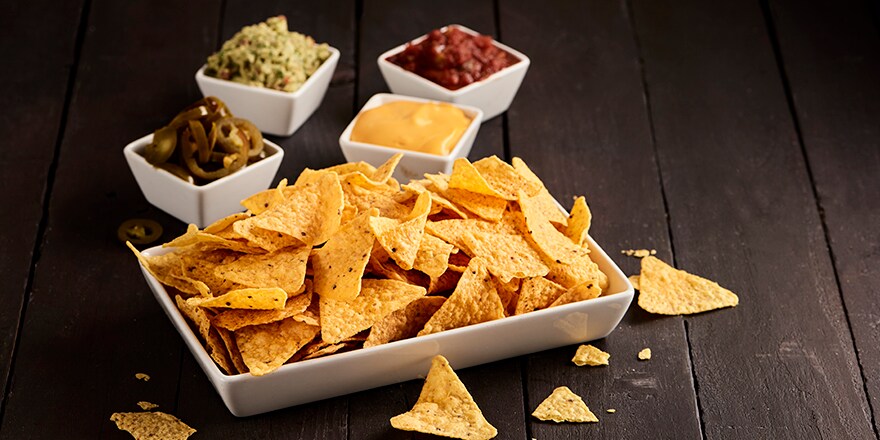 When are nachos not a good idea? There's nothing that a crunchy tortilla chip dipped in warm and silky smooth cheese can't fix. If you haven't tried our deluxe nachos with Rico gourmet cheese yet, you're missing out!

5. Loaded Kamikaze Fries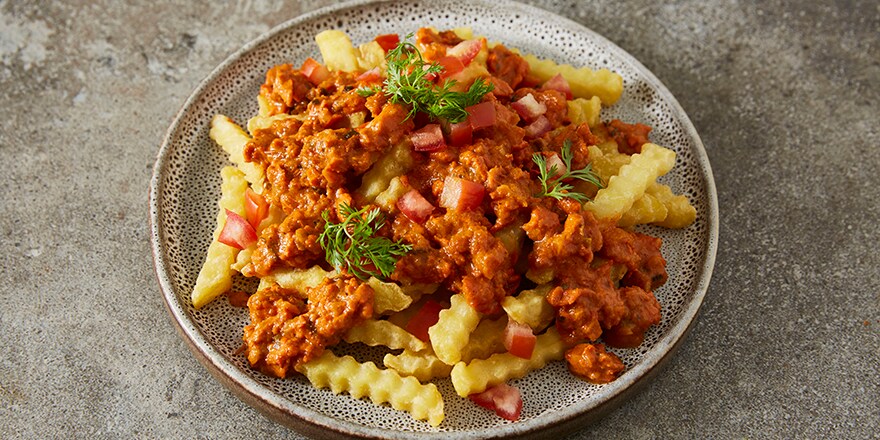 Felt cute, might diet later! A sure crowd-pleaser, the Kamikaze fries are made with our signature cocktail sauce mix that makes them extra tasty and flavourful to boot.
6. Reuben Hotdog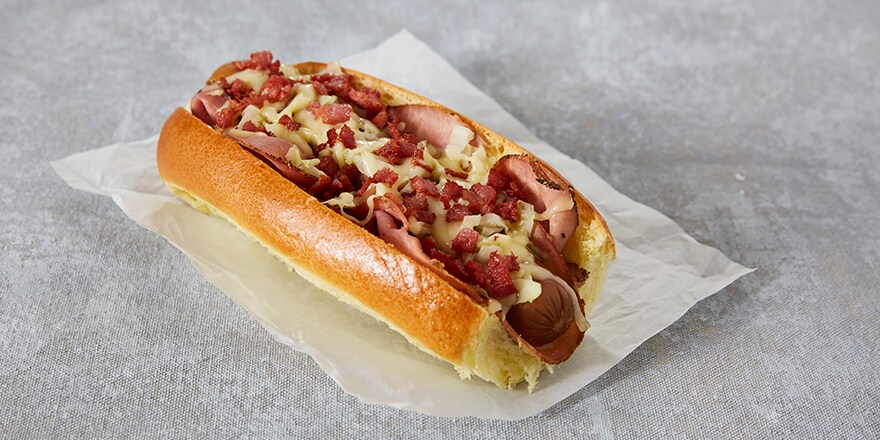 Our bougie food lovers will love this gourmet beef hot dog made with pastrami slices, Swiss cheese, sauerkraut, Russian dressing and beef bacon bits. A complete meal in its own!
7. Mozzarella Sticks and Onion Rings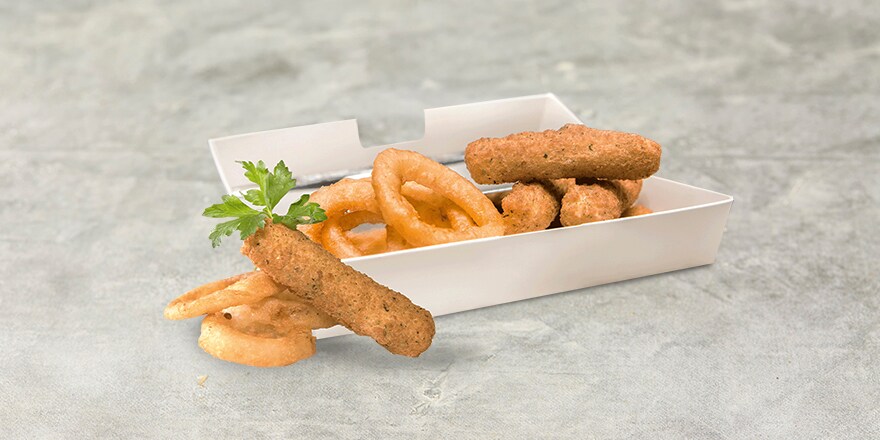 No joke - our mozzarella sticks and onion rings are so good, they should run for president. Order it once and you'll keep coming back for seconds (or maybe, thirds!). Bet?
8. Chicken Lollipops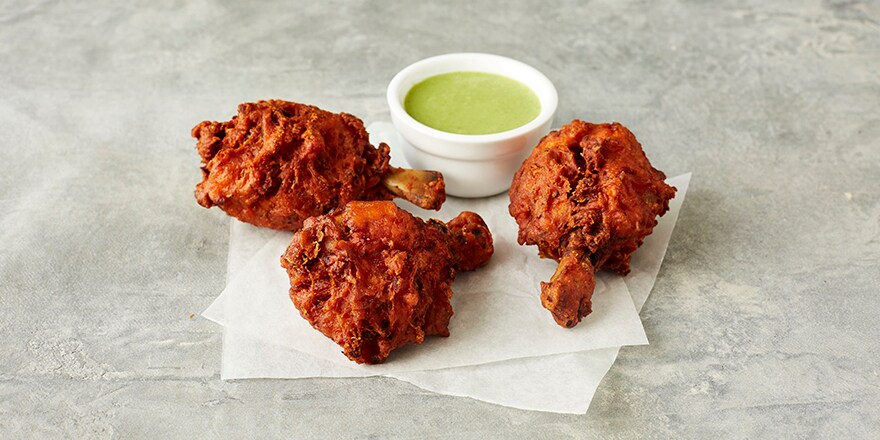 They're bold, flavourful and oh-so-tasty. Dip them in some mint chutney and we're sure you'll add chicken lollipops to your list of must-haves the next time you order from VOX Cinemas.
You can order all these delectable Candy Bar snacks and more through Talabat, Deliveroo, Uber Eats and Zomato.
9. Nutella Cinnamon Bites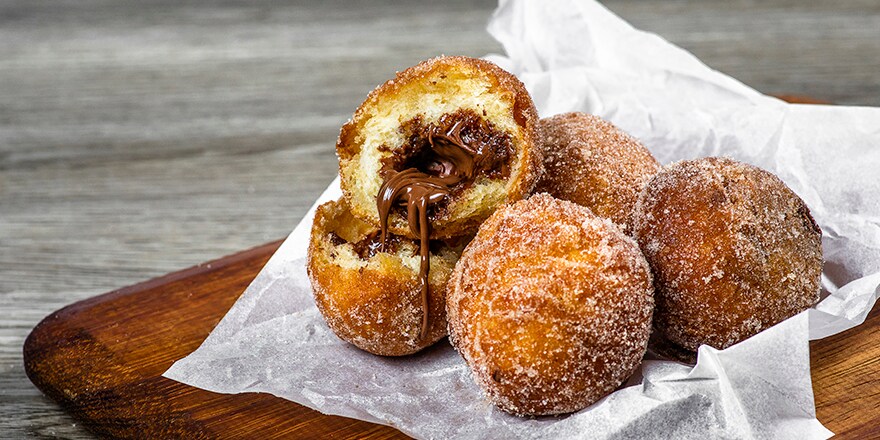 Nutella and chill anyone? These crispy doughnut balls from Pizza Al Taglio, filled with Nutella and dusted with cinnamon, are magic on plate. Let's face it – there's nothing better than a Nutella surprise on a movie night, amirite?
A slice of Rome away from home; that's what Pizza Al Taglio is all about - delivering delicious pizza, baked in-house and served by the slice. You can order from Zomato, Deliveroo and Talabat today.
10. Buffalo Chicken Sliders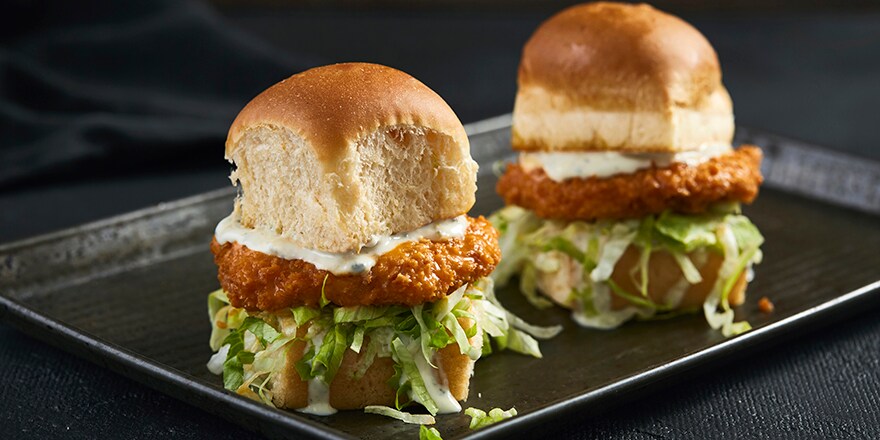 Sliding into the DMs is passé, we are sliding into your homes now with our bold and beautiful sliders. Made with buffalo chicken breast, blue cheese sauce and buttery buns, this epic Top Bun slider is perfection in every bite.
Top Bun is VOX Cinemas' homegrown concept serving sizzling sliders, loaded fries and delicious wings. Whether it's pulled, smoked, grilled or pickled – whatever you're feeling, we've got the slider. Order today from Talabat and Deliveroo.
What does your #VOXatHome setup look like? Share it and tag @VOXCinemas for a chance to win a YEAR'S SUPPLY of FREE MOVIE TICKETS. Yes, you heard us! Bonus points if you have VOX Cinemas snacks with you. Don't forget to use the hashtag #VOXatHome and come back for another exciting VOX Voice.