5 Things You Should Know Before Watching Dune
Acclaimed director Denis Villeneuve is returning to the big screen with the cinematic event of the year, Dune. The action-adventure epic boasts a star-studded ensemble cast, breathtaking visuals, and a score from Academy Award-winner Hans Zimmer.
Set in the far future, Dune tells the story of a royal family, House Atreides, relocating to the desert planet Arrakis to oversee the harvest of melange, a drug commonly known as spice. Melange allows the user to extend their life, gain superhuman levels of thought, and travel faster than light. As House Atreides embarks on their journey, loyalties are tested, tensions arise, and betrayals become imminent.
In this VOX Voice, we're taking a look at five things you should know before you experience Dune at VOX Cinemas on 23 September.
5. IT IS BASED ON AN AWARD-WINNING NOVEL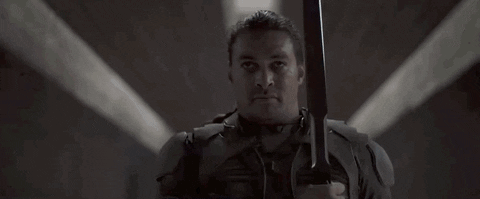 In 1965, author Frank Herbert published Dune, the first installment in what would soon be a best-selling series. The story explored the multilayered interactions of human emotion, technology, and ecology, among other themes, in an interstellar society. In the years since Dune was released, it has been widely regarded as one of the greatest and most influential novels ever written.
4. IT WAS FILMED ON LOCATION AND MADE FOR IMAX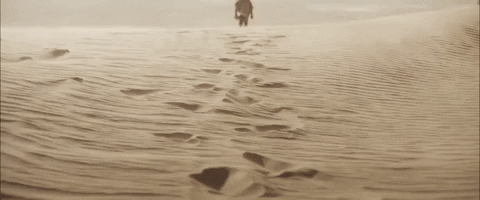 As with Denis Villeneuve's previous films, Dune has a very realistic feel to it, despite its fantastical elements. Principal photography took place on location in Abu Dhabi, Wadi Rum, and Budapest among others. Abu Dhabi formed the key backdrop for the planet Arrakis, which features prominently in the film. The film was shot entirely using IMAX-certified digital cameras including an Alexa Mini LF prototype camera.
3. IT FEATURES AN ALL-STAR CAST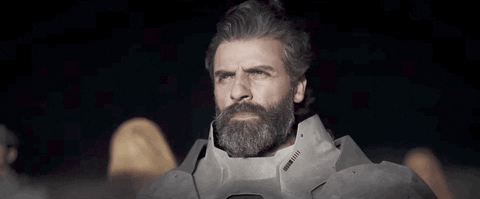 From Timothée Chalamet to Jason Momoa, Dune features an enigmatic blend of cinema's finest actors including Rebecca Ferguson, Oscar Isaac, Josh Brolin, Zendaya, Javier Bardem, and a nearly unrecognisable Stella Skarsgård as Baron Vladmir Harkonnen. Even prior to the film's release, Dune's cast alone awards the film a high degree of prestige.
2. THE SCORE WAS CREATED USING NEW INSTRUMENTS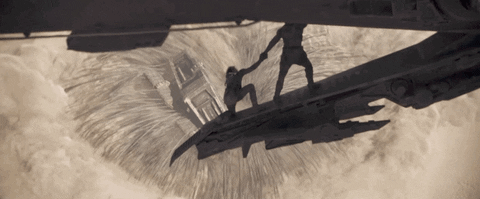 Legendary composer Hans Zimmer was approached to compose both Denis Villeneuve's Dune and Christopher Nolan's Tenet at the same time. Zimmer, a frequent collaborator with both esteemed directors, chose to score Dune. Zimmer cited his personal love for the novel as the reason for choosing it. According to Villeneuve, Zimmer spent "months and months creating new instruments, defining, creating, and seeking new sounds, pushing the envelope" and praised his work on the film.
1. IT IS ONLY THE BEGINNING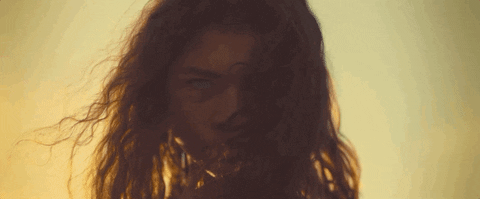 Dune introduces you to a vast new world unlike anything you've seen before, but it doesn't end there. Dune will serve as the first chapter in a two-part adaptation of Frank Herbert's 1965 novel. At the Venice Film Festival where Dune debuted, Denis Villeneuve also confirmed that he is planning a third film based on 'Dune Messiah', the second book in the Dune Saga.
Dune is releasing at VOX Cinemas on 23 September. Experience the cinematic event of the year on the big screen and book your advance tickets now. Stay tuned for exciting articles, quizzes, and more right here and follow us on Facebook, Twitter, and Instagram to stay up-to-date on the latest movie news and releases.