Your Golden Globes Cheat Sheet: The 2020 Edition
Surprise wins, emotional acceptance speeches, and jaw-dropping celebrity roasts – we're listing the most memorable moments of this year's ceremony.
Hang on to your hats folks, because we've officially kicked-off the 2020 awards season, home of most iconic moments that have given birth to the best memes and GIFs used to illustrate your thoughts, exactly. As the appetiser of the awards season, the Golden Globes, which gathers the very best of TV and film under one roof, is the build up to the long-awaited Oscars, giving us a taste of the front-runners that could potentially take home the coveted trophy in February.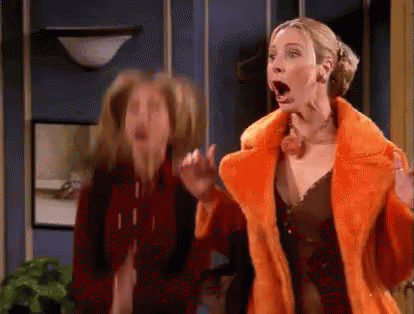 From unexpected results and heart-warming acceptance speeches, to merciless celebrity roasts and hilarious digs, the Golden Globes was a roller-coaster of emotions. Notoriously controversial host Ricky Gervais didn't fail to shock his star-studded audience during his opening speech at the 2020 Golden Globes. He spared absolutely no one, leaving us almost as flabbergasted as Cecil B. DeMille award winner Tom Hanks. Taking his final bow as the Golden Globes host, Gervais was, straight up, a SAVAGE.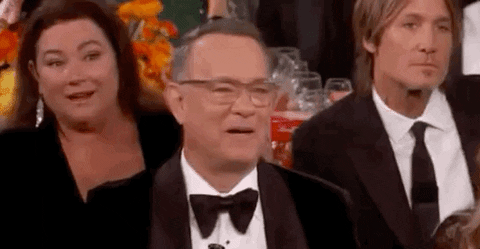 *Excuse us while we pick up our jaws from the floor after Ricky Gervais roasted absolutely EVERYONE -even Baby Yoda*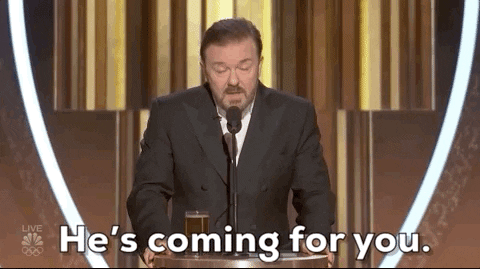 Without further ado, here are some of the 2020 Golden Globes' most unforgettable moments:
A Delightful Surprise
We've all heard of ending the night with a bang, but shockwaves were felt through the A-list crowd when the winner of the final award for the ceremony was announced and upended the race to the Oscars. The award for Best Motion Picture - Drama went to 1917, an astonishing portrayal of the trench warfare of World War I in all its horrifying brutality. Best Director award winner Sam Mendes said, "It's difficult to make movies without big movie stars in the leads and get people to come and see it in a cinema, and I really hope this means that people will turn up and see it on a big screen." You wouldn't want to disappoint him, would you? Head over to VOX Cinemas and catch a screening of this brilliant piece of filmmaking that stole the show at the 2020 Golden Globes.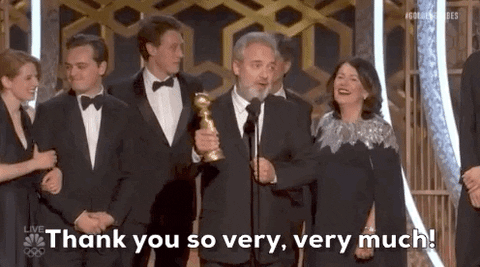 The Underdogs of The Night
Let's be honest, we're all secretly rooting for the underdog and love being surprised when they triumph; and it wasn't any different during this year's Golden Globes. Although his portrayal of the legendary Elton John in Rocketman received universal praised, Taron Egerton's Golden Globe win for Best Performance by an Actor in a Motion Picture - Musical or Comedy caused quite a commotion. But that's to be expected when you're up against the likes of Leonardo DiCaprio and Eddie Murphy, two of Hollywood's greatest. Another underdog that turned heads during the ceremony was Laika's animated feature, Missing Link, who bested powerhouses Disney (Frozen 2, Lion King, and Toy Story 4) and DreamWorks (How to Train Your Dragon 2) in the award for Best Motion Picture - Animated.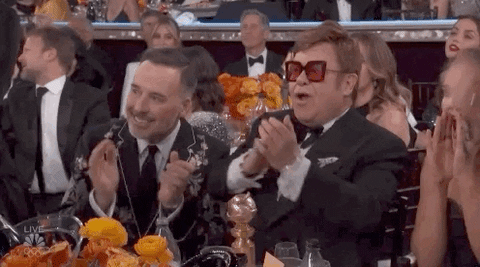 The Hilarious Arab Represents ✌️
The initial surprise of night came when first-time nominee Ramy Youssef bagged the first Golden Globe of the night in the category of Best Performance by an Actor in a Television Series - Musical or Comedy, for his performance in Ramy. In accepting his award, the Egyptian-American actor smashed all stereotypes when he started his speech with: "I would like to thank my God. Allahu Akbar. Thank you, God", before joking that no one had seen his show and that viewers were probably mistaking him for an editor. His Golden Globe didn't go unnoticed and fans everywhere rushed to Twitter to commend the actor. The series is a semi-autobiographical tale of an Egyptian family living in New Jersey and the star's take on being a multinational millennial. Thank you Ramy, for representing the Arab world, Mabrouk!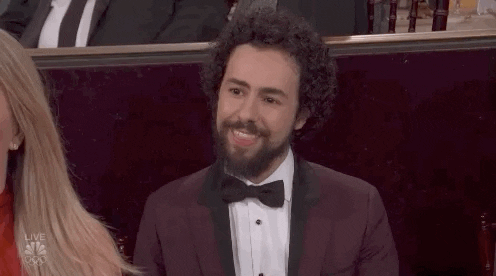 Brad & Leo's Bromance
One of the funniest speeches of the night, was that of iconic actor Brad Pitt, as he accepted the award for Best Performance by an Actor in a Supporting Role in any Motion Picture for his role in Once Upon A Time In Hollywood. During his acceptance speech, Brad thanked his brilliant director Quentin Tarantino, and his long-time co-star and friend, the magnificent Leonardo DiCaprio; "He's an all-star, he's a gent, and I wouldn't be here without you, man," Pitt gushed. Then the actor slyly slipped in an epic references to Titanic: "I thank you. Still, I would've shared the raft." Well done, Brad… well done.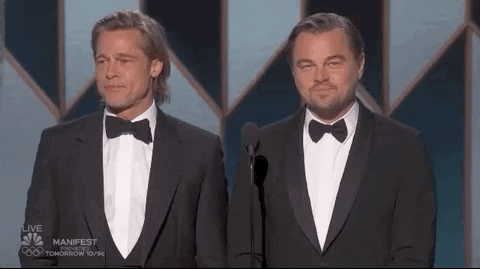 While we're very happy for the winners of the 2020 Golden Globes, the rest of the nominees (among which are some of the biggest names in Hollywood) were snubbed. In an unexpected turn of events, streaming giant Netflix, which was nominated for 34 awards for its film and TV projects, went home with a mere two trophies.
While three of Netflix's films were nominated for several awards, Marriage Story was the only one to come out victorious when Laura Dern won Best Supporting Actress in a Motion Picture for her role. Despite stellar reviews, the US streamer's biggest contender, The Irishman, a high-budget, epic crime drama starring Robert De Niro, Al Pacino, and Joe Pesci went home empty handed. After such a heavy blow, the grounds are shaky and this could mean trouble for the remainder of awards season. Guess the HFPA doesn't really Netflix and chill?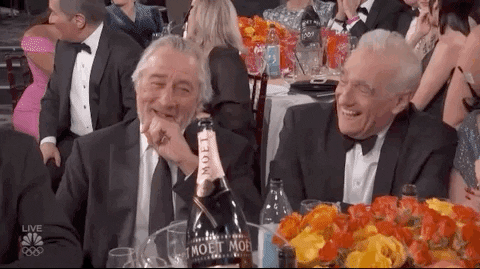 Before we let you go, make sure you catch a screening of some of the award winners and nominees at your favourite VOX Cinemas location… to make sure you catch all of the witty references, you know?

We'll even make it easy for you; head to the link below, book your ticket (don't forget to check if you're eligible for one of our offers) and voila! Sit back, relax, and enjoy the show.
To view the full list of winners head over to the Golden Globes official website (link below).