6 Unmissable Things to do this National Day
On 2 December the United Arab Emirates will celebrate its 50th National Day, commemorating 50 years of prosperity and happiness in the UAE. If you're trying to figure out how to spend this joyful occasion, don't worry. We've got you covered.
VOX Cinemas and our fellow entertainment attractions have plenty of exciting offers and promotions to ensure you get the most out of your holiday. Here's a list of everything that's happening across leisure, entertainment and cinemas this National Day:
1. Catch the Biggest Blockbusters on the Big Screen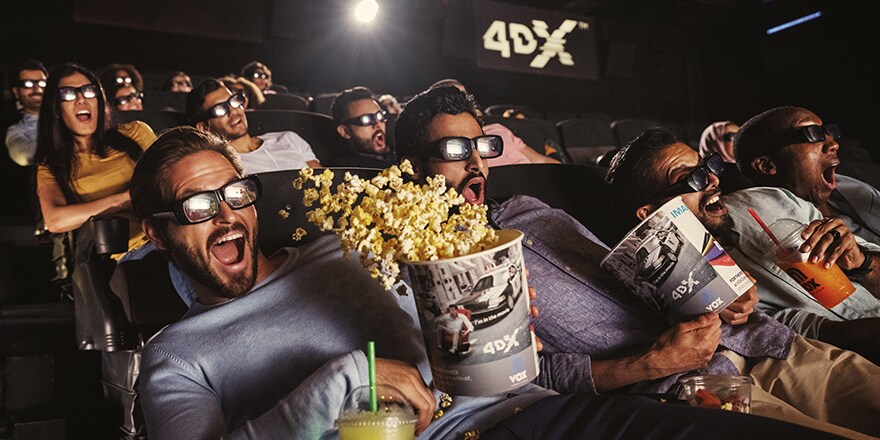 Who doesn't love a good trip to the movies? Experience the latest blockbusters, from House of Gucci to Ghostbusters: From Beyond to Al Kameen, on the big screen and make the most of our many amazing offers.
VOX Cinemas is giving every 50th in-cinema guest their entire Candy Bar order for free. You'll also get a free movie ticket if your birthday is on 2 December. Just show your ID to redeem your ticket. Both the offers are available in-cinemas only.
Additionally, the first 50 guests to buy a ticket for a session on 2 December will get a complimentary standard ticket voucher. Applies to online and in-cinema ticket purchases.
2. Bring Out Your Competitive Spirit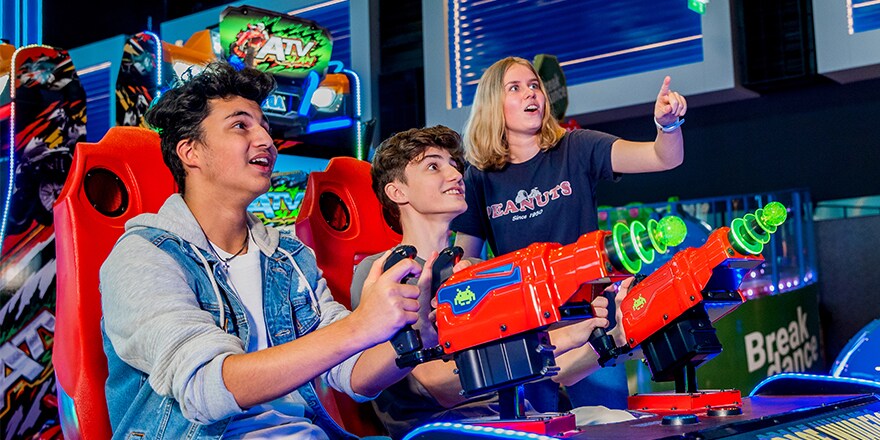 Our second stop is Magic Planet. Plan a trip with the whole family to play exciting games and win fun prizes as you challenge each other to get the highest scores, coolest bonuses, and the greatest number of tickets.
Magic Planet is offering AED50 bonus credit across all packages.
3. Defy Gravity... But Only For a While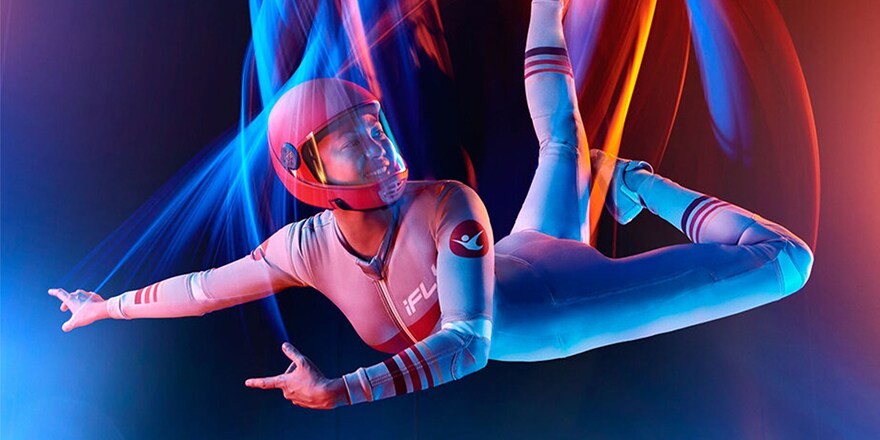 Take flight at iFly Dubai this National Day to feel all the thrills in a safe, fun environment designed for the ultimate thrill-seekers.
iFly Dubai is offering 50% off any additional two minutes in the tunnel.
4. Break an Ancient Curse and Save a Baby Whale - All in the Same Day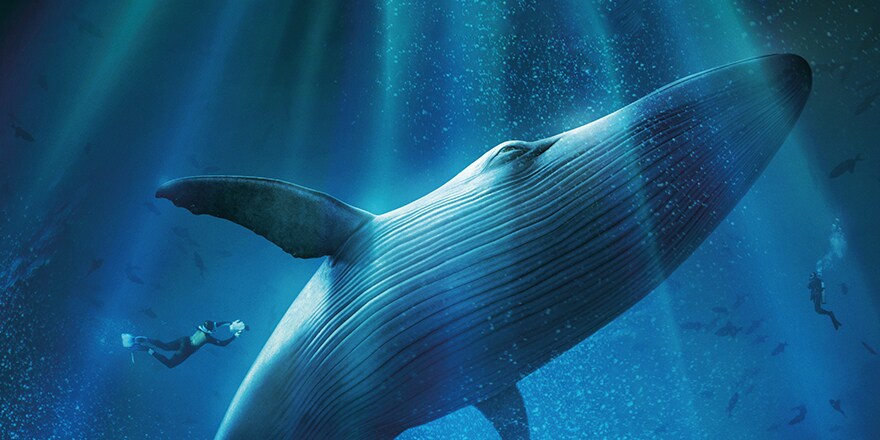 Immerse yourself in the deep blue sea, perilous quests for treasure, and galactic adventures at Dreamscape. Step into worlds unlike anything you've ever seen in this virtual experience that's fun for the whole family.
Dreamscape is offering 20% off The Curse of the Lost Pearl for the first 50 guests to visit on 2 December.
5. Fun for the Little Ones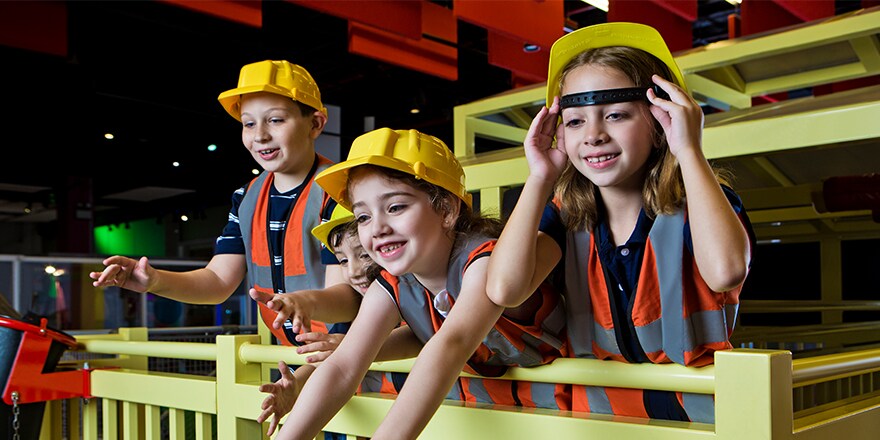 Take your little ones on a fun, educational trip to Little Explorers where they can stimulate their minds with exciting challenges and games.
Little Explorers is offering 50% off any additional workshop purchased.
6. Go From Sand to Snow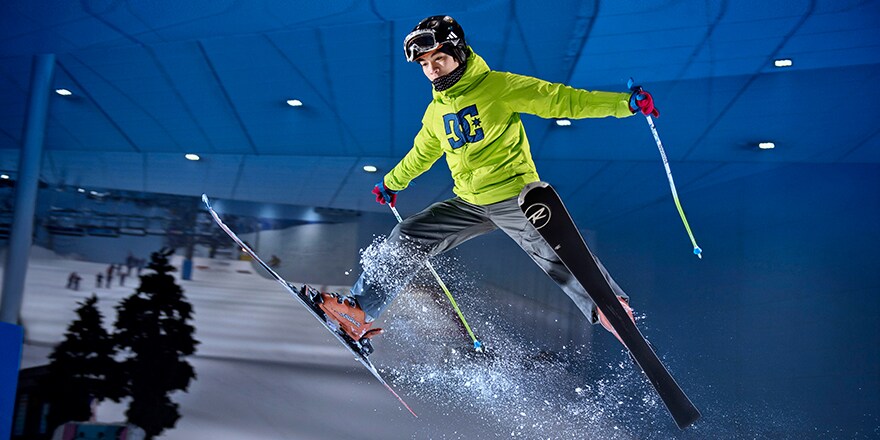 Want to go skiing down the slopes? Enjoy a hot chocolate in the snow? Ski Dubai has all of that and more right here in the middle of the desert. Cool down with their exciting packages and spend the day in the snow with your loved ones.
Ski Dubai is offering AED50 off the Full Day Slope pass.
Now that you know how to spend your National Day, it's time to call your friends and family to start planning. Don't forget to follow VOX Cinemas on Facebook, Twitter, Instagram and TikTok to stay up-to-date on all the latest movie news, offers, and more