6 Things To Keep In Mind Before Watching Tenet
Prepare to be blown away…
When it comes to original and inventive filmmaking, it doesn't get much bigger than Christopher Nolan. After delivering an emotional masterpiece with Dunkirk (that finally landed him his first Best Director Oscar nomination) as well as some of the most mind-bending blockbusters of the decade (looking at you Inception and Interstellar), Nolan is back with the hotly anticipated Tenet.
As we prepare for Tenet's long-awaited arrival on 27 August– and with that the return of cinematic blockbusters – here are six things to keep in mind before you head to our cinemas this Thursday.

6. Shrouded in Secrecy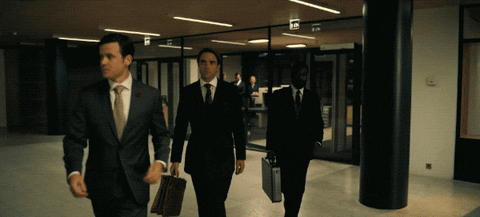 Like most Christopher Nolan films, Tenet's storyline has been kept tightly under wraps. This has led to endless fan speculation on social media. Words like "massive" "blockbuster" "innovative" "IMAX" were thrown around, which are hardly a surprise since those details apply to all of Nolan's recent films.
In fact, to avoid spoilers getting released to the public, Nolan made sure none of the actors could keep the script in their possession. In an interview, Robert Pattinson revealed, "I got locked in a room to read the script – I don't have it myself. There's just something about Chris Nolan's stuff. He seems like the only director now who can do what is essentially a very personal, independent movie that has huge scale. I read the script and it's unreal." Seems right on brand!
5. Two Decades in the Making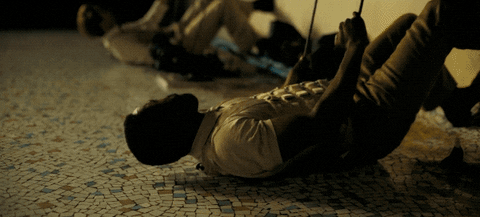 Nolan is known for dedicating years to perfecting each story (it took him an entire decade to write Inception). With Tenet, however, he went a decade further. He had been working on the concept for this movie for a total of 20 years. Speaking to the press, Nolan reiterated how he's been thinking about the script "for a long time".
"Specifically, there are images and things in the film that I've been thinking about for at least 20 years... I've been working on the specifics of Tenet, in its current form, I'd say, for about six years. But some of the key ideas behind it, some of the key images, have been around for a lot longer than that." Just when you thought he couldn't blow our minds more!
4. Tenet, Tracks and Travis!
For the most part of his career, Nolan has collaborated with renowned composer Hans Zimmer to create atmospheric, and often haunting, scores to captivate his audiences. In fact, Zimmer has composed the original score to every Nolan movie since Batman Begins. He also earned three Oscar nominations for Best Original Score for his work on Inception, Interstellar, and Dunkirk.
Despite their rock-solid history, Tenet marks a break from this tradition when he teamed up with Black Panther composer Ludwig Göransson, instead. But in a real surprise move, he's also brought rapper Travis Scott on-board to help out with one of the tracks for the film.
This will be the first time the rapper has written music for a movie, but Nolan had nothing but high praise for him. "His voice became the final piece of a yearlong puzzle. His insights into the musical and narrative mechanism [composer] Ludwig Göransson and I were building were immediate, insightful, and profound." Scott's song is called "The Plan," and is described as a "brain-liquefying trip through time and space." So, if you weren't excited already, now is the time!
3. A Pricey Project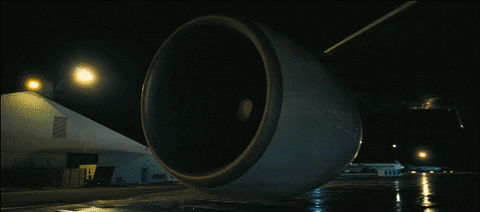 One of the scenes in the film involves a Boeing 747 airplane crashing into a hangar. The production crew reportedly purchased a real Boeing 747 to film this scene, with no involvement of visual effects or CGI whatsoever. So, the fact that Tenet is one of the most expensive movies to date at $225 million comes as no surprise.
With Nolan's other projects like Dunkirk, Inception, and Interstellar falling in the $100-$180 million range, Tenet is his second most expensive movie, after The Dark Knight Rises that costs a whopping $230 million.
To further emphasise the need for such a budget is the fact that the set of 250 crew members was constantly moving during the shooting. Tenet was shot in a total of seven countries: Denmark, Estonia, Norway, UK, Italy, India, and the USA.
2. Nolan Doing Nolan Things!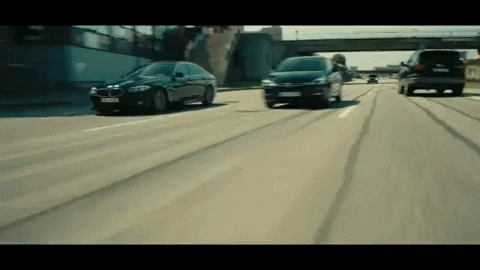 Despite constantly delivering visual spectacles, Nolan has always relied heavily on traditional filmmaking by foregoing VFX and using practical shots and effects. But with Tenet, Nolan has surely outdone himself. There are less than 300 VFX shots in the entire movie, the count being lower than most romantic comedies. Just to put things in perspective, Interstellar featured around 2,000 VFX shots. Even his superhero outings had relatively fewer VFX shots, 620 in Batman Begins and 450 in The Dark Knight Rises.
Speaking of traditional filmmaking, Nolan also shot Tenet on film (no surprises there) utilising a mixture of IMAX and 70mm film to bring this ambitious project to life. Watch Tenet as it was meant to be seen - in IMAX!
1. It's All in the Details
The trailer for Tenet has got people talking about the finer details – from the way the title appears, which happens to be a palindrome (it also reads the same backwards as forwards) to the reverse waves hitting the boat along with the backwards car chase, Tenet is already challenging our perceptions.
The movie also offers another perspective on time, which makes sense because Nolan has always been fascinated with the concept. While Memento played with two timelines, Inception had more complex themes like "dreams within dreams". Even Dunkirk had three different timelines covering land, sea and air. Tenet seems to be exploring the idea of time inversion, allowing specially trained agents to reverse time from their perspective.
There's no doubt that with such a cerebral storyline, the film will have people talking for days, weeks, months, or perhaps even years afterward.
We can't wait to experience Tenet on the big screen from Thursday, 27 August onward. Book your tickets here and follow us @VOXCinemas on Facebook, Twitter and Instagram for more exciting updates.