5 DISHES YOU HAVE TO TRY FROM THE ALL-NEW THEATRE CAFÉ
Every day is a celebration of flavour at the THEATRE Café. Located at VOX Cinemas - Mall of the Emirates, this stunning locale is the perfect destination to sit back, relax, and enjoy gourmet dishes for breakfast, lunch, and dinner as you wait to experience the latest blockbusters on the big screen.
In this VOX Voice, we're taking you through five must-try dishes that showcase what's in store for you in your new favourite dining destination.
1. BREAKFAST: BERRY AÇAÍ BOWL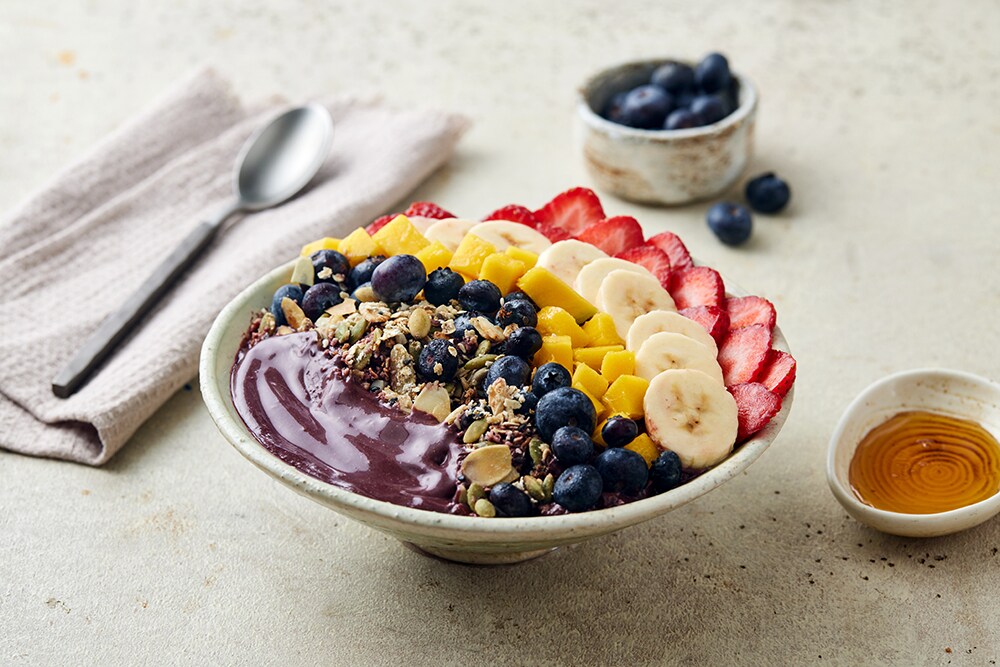 Blueberry, banana, strawberry, mango, granola, local Hatta honey
Who doesn't love a good Açaí bowl?
Recommended with Fresh Orange Juice.
2. SALADS: TEA SMOKED SALMON SALAD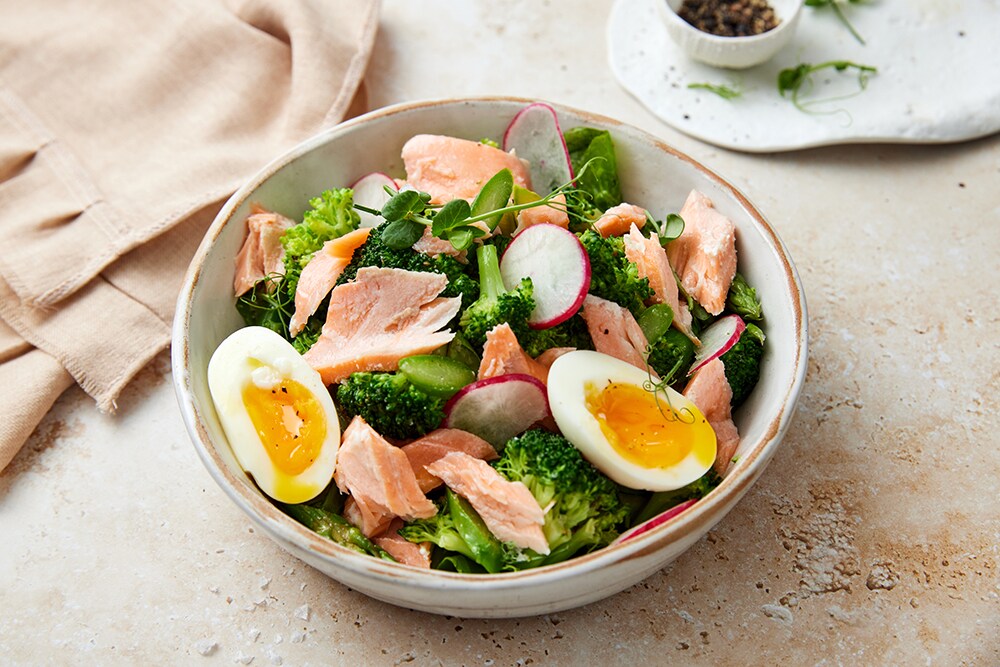 Asparagus, broccoli, organic egg, honey mustard
You can never go wrong with going green.
Recommended with Fresh Super Green.
3. MAINS: STRIPLOIN STEAK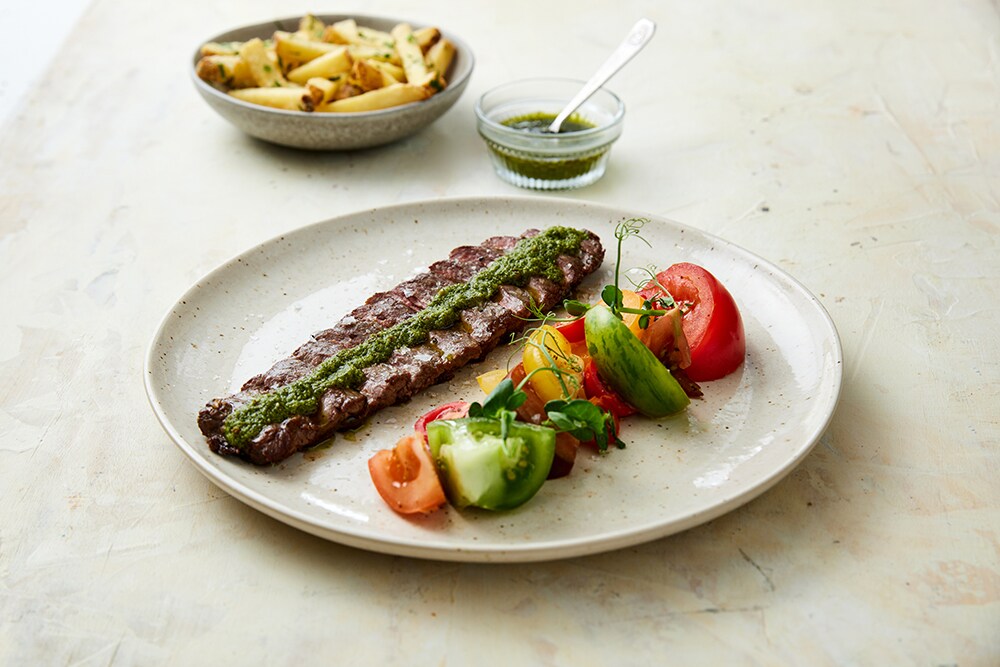 Chimichurri, truffle fries, heirloom tomatoes
Perfect for carnivores with a palate for fine food.
Recommended with Blood Orange Sparkling Lemonade.
4. MAINS: MUSHROOM PASTA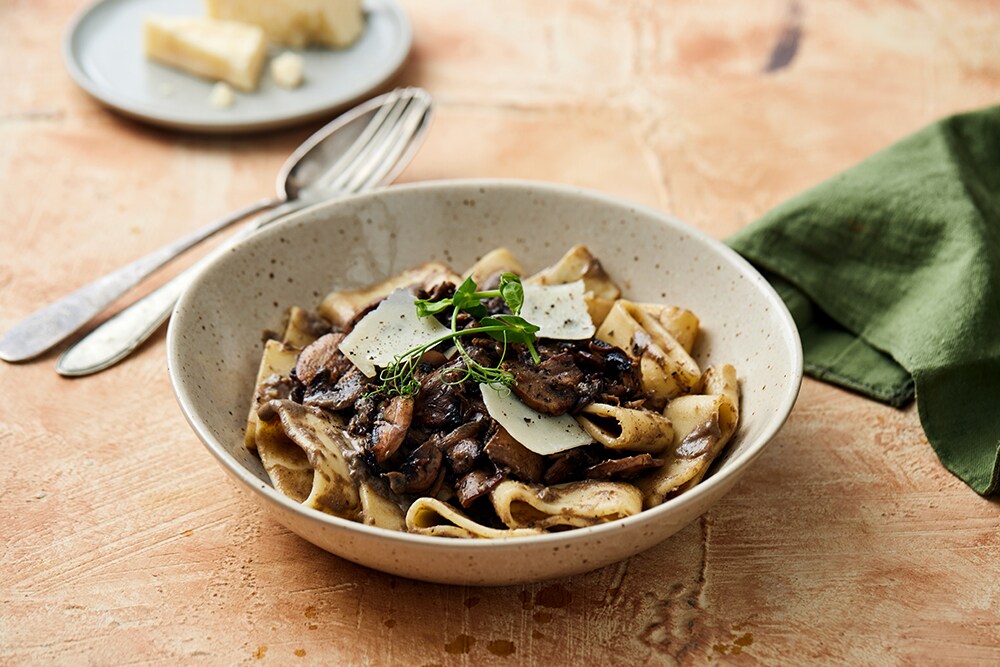 Wild mushroom, fresh truffle, Parmesan
Truffles, parmesan, and pasta? Yes please.
Recommended with Organic Cola.
5. MAINS: RAS EL HANNOUT SPICED CHICKEN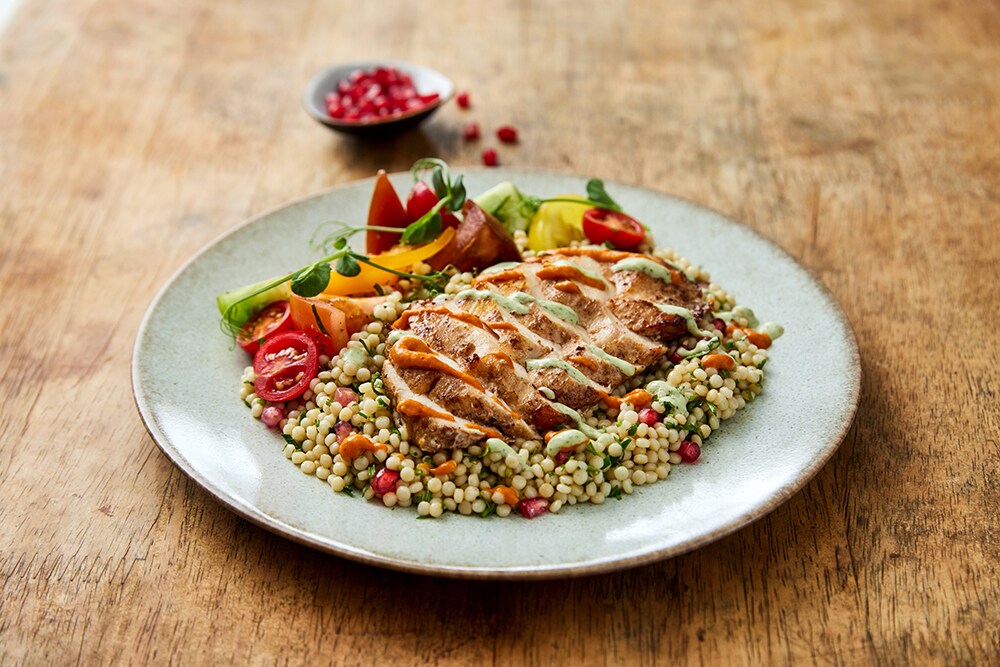 Pomegranate and herb couscous, spiced harissa sauce, tomato salad, coriander mint yoghurt
Spiced to perfection.
Recommended with Fresh Watermelon Juice.
Discover the all-new THEATRE Café at VOX Cinemas - Mall of the Emirates now.