VOX Cinemas Playback: 20 of 2019's Best-loved Movies are Returning to the Big Screen
The year's biggest hits will be played back to celebrate VOX Cinemas' 20 anniversary.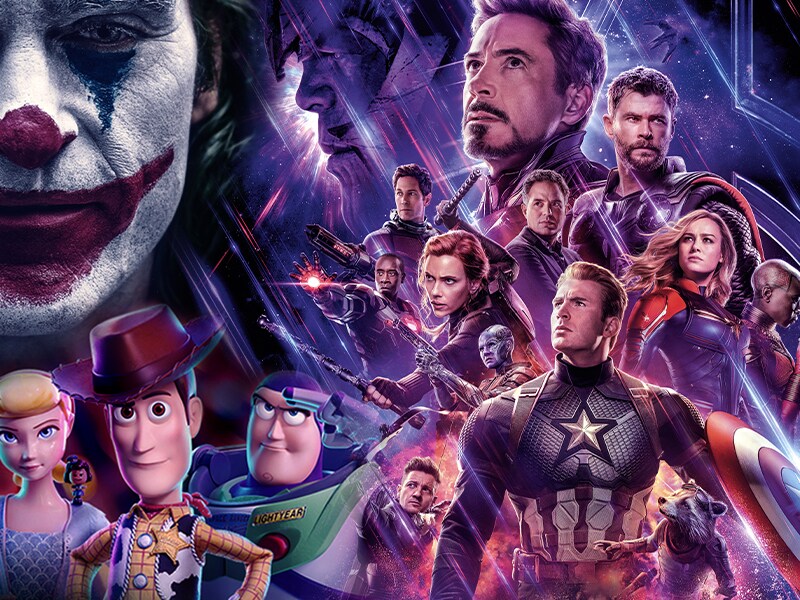 Grab your popcorn, nestle into your seat, and relive the best movie memories of 2019 as VOX Cinemas brings back the most popular films of the year to celebrate its 20th anniversary.
Running from 20 December 2019 to 8 January 2020, the 20-day-long movie throwback is coming to VOX Cinemas at the following locations: Mall of the Emirates, City Centre Mirdif, City Centre Deira, , Nakheel Mall, City Centre Fujairah, Al Hamra Mall (Ras Al Khaimah), City Centre Ajman, Yas Mall and Al Maryah Island, Abu Dhabi and City Centre Sharjah.
VOX Cinemas turns 20 and is marking this special occasion by reliving the top 20 most popular movies of 2019. The movie line-up features much-loved movies that broke the box office including Avengers: Endgame and Aladdin and each ticket is priced at AED 20. Pair your movie experience with our exclusive AED 20 anniversary combo.
As part of the celebrations, our guests can also indulge in the THEATRE experience for AED 200 for a movie ticket and a three-course meal.
2019's Top-20 movie screenings:
Date Film
20/12/2019 Maleficent 2
21/12/2019 Men in Black: International
22/12/2019 How To Train Your Dragon 3
23/12/2019 The Lion King
24/12/2019 Toy Story 4
25/12/2019 Alita: Battle Angel
26/12/2019 Aladdin
27/12/2019 Bharat (Hindi)
28/12/2019 Godzilla
29/12/2019 Hobbs & Shaw
30/12/2019 Annabelle Comes Home
31/12/2019 X-Men: Dark Phoenix
01/01/2020 Joker
02/01/2020 Captain Marvel
03/01/2020 Avengers: Endgame
04/01/2020 Spider-Man: Far From Home
05/01/2020 John Wick 3
06/01/2020 War (Hindi)
07/01/2020 Glass
08/01/2020 Shazam!
Opening its first multiplex in City Centre Ajman back in 1999, VOX Cinemas has grown to offer 490 screens across 47 locations in eight countries. The cinema chain offers a portfolio of world-class experiences today, including IMAX, THEATRE, and distraction-free screenings.