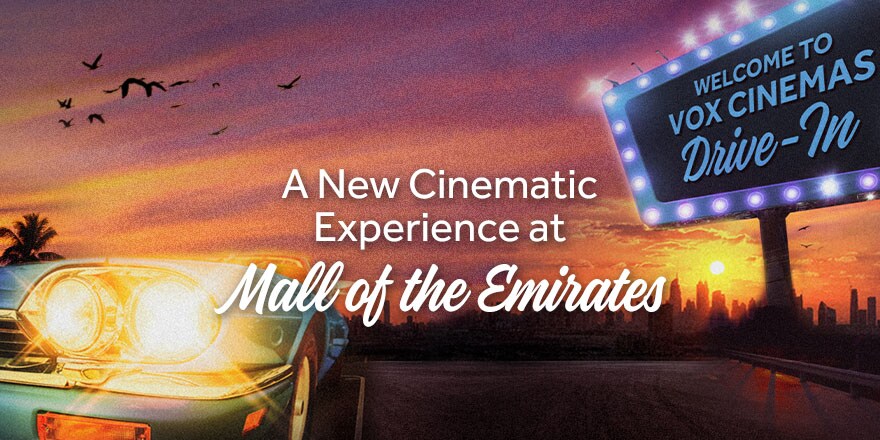 VOX Cinemas Drive-In at Mall of the Emirates
A new old-fashioned way of watching your favourite movies
VOX Cinemas is proud to announce the launch of a new cinematic experience, the first of its kind in the UAE: VOX Cinemas Drive-In. Staying true to VOX Cinemas' belief that films are best watched on the big screen, movie lovers can now enjoy the magic of movies from the comfort and safety of their car.
The new drive-in cinema is located in Mall of the Emirates, on level 3, near Ski Dubai. Once parked, audiences can simply tune into a designated radio frequency for the movie audio to be streamed straight into their car.
The experience is priced at AED180+ VAT per car as it includes movie tickets for two people at AED45 each along with a generous food and drinks package for two consisting of nachos, salt popcorn, caramel popcorn, cheese popcorn, M&M's, two soft drinks and two water at AED45 each.
What can you expect at VOX Cinemas Drive-In, Mall of the Emirates?
A unique cinematic experience
Delicious signature snacks delivered to your car
Over 20-metre wide screen