ORDER SNACKS AHEAD OF TIME
You can now place your order before you arrive at the cinema. When you get to the cinema, head straight to one of our kiosks to collect your order number and then to the collection counter to pick up your freshly prepared food.
HOME DELIVERY
Order your favourite snacks directly from us and enjoy 50% OFF your first order!
Great news! Ordering our crunchiest, munchiest and delicious snacks has never been easier. You can now order your favourite movie snacks straight from our cinemas. Best part? Enjoy flat 50% off your first order. From our buttery popcorn to best-in-business nachos, slushies to candies, and even some exclusive items - get food and drinks delivered straight to your door. Just click, pick, and place your order today.
How to order?
1 Click on the above button to open the menu
2 Select the area where you want your food and drinks to be delivered
3 Browse through the menu and select the items of your choice (Don't be shy! Big orders get extra SHARE points :))
4 Once all items are added to your basket, click on 'View Baskets'
5 Review your order and add any specific instruction
6 Add the delivery address and your payment method
7 Click on Place Order when everything looks good
8 Wait for your delivery and enjoy!
FROM THE CINEMA TO YOUR COUCH
If you would like to know our operating times you can view them here.

Desi Special
Steamed idli, dal vada, onion bhaji and many more deliciously desi treats
Indian Tadka
Vada pav, samosa pav, seekh kabab hot dog and other popular Indian snacks
Fresh and Flavourful
Superfood quinoa salad, mighty kale Caesar salad, Parmesan truffle fries, Reuben hotdog.
VOX Exclusives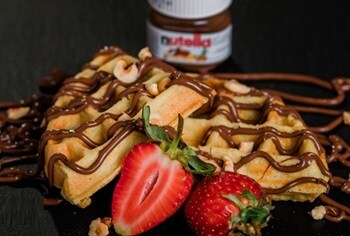 Nutella@VOX
Freshly made crêpes, pancakes and waffles with a hearty helping of Nutella! Located within the cinema foyer at VOX Cinemas, the Nutella Bar serves a mouthwatering assortment of creations topped with the irresistible hazelnut chocolate spread. Now at Mall of the Emirates, City Centre Mirdif, Abu Dhabi Mall and The Galleria Al Maryah Island.
---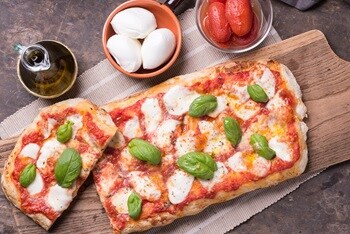 Pizza Al Taglio
Made-to-order, tray baked traditional Italian pizza. We start with the highest-quality ingredients, scratch dough, fresh produce and artisan-quality meats and cheeses. The result is an irresistibly delicious pizza. Now at City Centre Mirdif and The Galleria Al Maryah Island.
---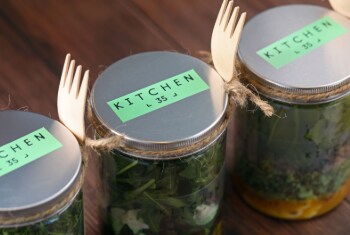 Kitchen 35
With a name inspired by the 35 millimetre film originally used for motion pictures, Kitchen 35 is VOX Cinema's homegrown café concept. The menu features freshly baked pastries, gourmet grab-and-go sandwiches and salads complemented by refreshing juices and specialist coffee. Now at The Galleria Al Maryah Island.
---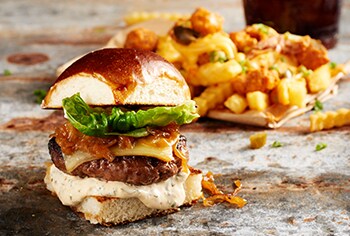 Top Bun
At Top Bun, we're all about taste, combining fearless flavours with attitude to pack a punch in every bite. Our name signals top quality ingredients, stacked together in our epic buns, creating the perfect slider every time. Each of our sliders has its own personality, whether it's pulled, smoked, grilled or pickled – whatever you're feeling, we've got the slider. Our delicious sliders are currently available in UAE and KSA only.
---
VIEW OUR MENUS
A New York deli beef burger at THEATRE or a delicious hotdog with all the trimmings from the Candy Bar? Browse our menus and take your pick.