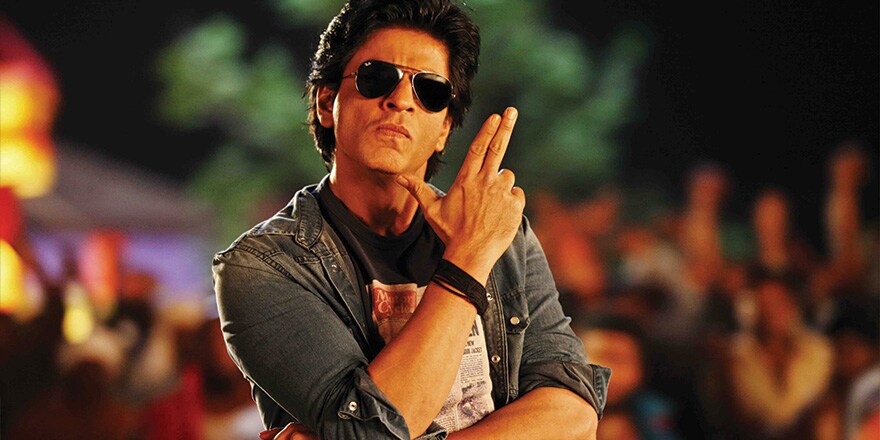 Best Bollywood Movies of All Time
Deciding on the best 10 Bollywood movies of all time is challenging when there are hundreds to choose from. From classical dramas to romantic thrillers, we could easily create a vivid and bulging list and vivacious collection of must-watch titles. But for this article, we've chosen the most popular titles based on their reviews, proving that Bollywood is more than singing and dancing cinema. Here are the best Bollywood movies of all time.
Jai Bhim (2021)
Inspired by the real-life case of Sir Justice K Chandru, this mystery-thriller tells the story of a tribal man arrested for an alleged case of theft. Released in 2021, this top Bollywood movie explores themes of justice and redemption while a human-rights lawyer fights for the truth. Directed by T.J. Gnanavel, this film has been rated an impressive 8.8 by IMDb users, making it the best Bollywood movie to watch by popularity in the current market. Starring Suriya, Lijomol Jose and Rajisha Vijayan, this film certainly packs a punch.
3 Idiots (2009)
Directed by Rajkumar Hirani, this belly-laughing comedy follows two friends searching for their long-lost companion. Earning over $6 million at the box office after its release in 2009, this 8.4-rated movie stars Aamir Khan, R. Madhavan and Mona Singh. You'll cry with laughter as old memories are revisited, and the two friends reminisce on the wisdom their old pal left behind. An uplifting and dramatic movie, this cracker of a film thoroughly deserves its place on the list.
Like Stars on Earth (2007)
Released in 2007, this family-friendly drama explores patience and consideration in the wake of raising children and watching them grow at school. Aamir Khan co-directs and stars in this empathetic film which follows an eight-year-old boy's experiences of navigating learning difficulties. This film reminds us that a bit of compassion goes a long way and that being a good listener is always essential. Rated 8.3 by IMDb users, this film's popularity makes it a notable mention among the best Bollywood movies ever.
Andhadhun (2018)
A blind pianist has his life turned upside down after he encounters a series of strange and mysterious events in this crime-thriller Bollywood movie. Mysterious and unexpected, the pianist must now report a crime that he, in theory, shouldn't know anything about. Reminding viewers that life can change in the flick of a switch, Andhadhun stars Tabu, Ayushmann Khurrana and Radhika Apte and this excellent production raked in $62 million.
Drishyam (2015)
Set in a remote and hilly village in Goa, a bizarre turn of events leads to a man and his family committing an unexpected crime. In a desperate attempt to keep his family safe, this thrilling Bollywood movie follows Vijay, played by Ajay Devgn, and the lengths he is willing to go to hide from the dark side of the authorities. Rated 8.2 on IMDb by over 88,000 users singing the film's praise, this frantic title release in 2015 was an obvious addition to this list of the best Bollywood movies of all time.
Zindagi Na Milegi Dobara (2011)
Another Bollywood film rated 8.2 by IMDb users, this musical comedy is a feel-good film that deserves a place on your summer to-watch list. Starring Katrina Kaif, Abhay Deol and Farhan Akhtar, this sanguine story follows three inseparable friends as they embark on a three-week-long holiday of a lifetime. Once in sunny Spain, the three amigos enjoy thrilling adventures and euphoric escapes before they return home and get married. With a coming-of-age inspired plot, this musical Bollywood film reminds us all never to lose sight of who we are.
Bajrangi Bhaijaan (2015)
A story that captures your imagination and thoroughly pulls on your heartstrings, this compelling Bollywood movie tells the story of a young mute girl who gets lost on her way home to India. A compassionate journey that extends across multiple borders, this film explores understanding and friendship. Starring Salman Khan and Harshaali Malhotra, both actors create wonderful and heartfelt characters. With an IMDb rating of 8.1, we had to include this adventurous Bollywood film in this prestigious line-up.
My Name is Khan (2010)
Rizwan Khan, a muslin from Mumbai, has Asperger's, a form of high-functioning autism that complicates Khan's social skills. Embarking on a cross-country journey to speak to the President of the United States, this heart-warming film tells one man's experiences with Asperger's, showing the world through his eyes, including the discrimination and prejudice inflicted upon him. Khan is more than just a name, and this film makes sure that is understood. With 7.9 stars on IMDb and loved by over 100,000 users, this film concludes the final recommendation in our list of the greatest Bollywood movies of all time.
Mother India (1957)
Exceeding all movie budgets at the time of its release, this epic drama follows the story of an impoverished woman named Radha (Nargis) who must learn how to survive indefinite dangers while navigating life as a newly single mother. A wonderful exploration of morality, this classic Bollywood film has been rated a well-deserved 7.8 by IMDb users and owns multiple awards and nominations.
Jab We Met (2007)
For a feel-good, quirky rom-com, Jab We Met should be at the top of your list. This electrifying Bollywood movie tells the romantic story of a heartbroken businessman who spontaneously and unexpectedly finds love again. After he meets his leading lady, Geet (Kareena Kapoor), he falls into a romantic whirlwind. It's fast-paced and carefree – and an obvious addition to this list of the best Bollywood movies of all time. Rated a very generous 7.8 by IMDb users, the film grossed over $10 million worldwide.
Where to watch these top Bollywood films?
If you want to indulge in any of the movies on this list, you can do so on Amazon Prime. And for more suggestions like these, a quick search on IMDb will result in hundreds of must-watch Bollywood films wholeheartedly recommended by those who watch and love them.
Click the link and grab new movie tickets and enjoy VOX Cinemas. Follow us on Facebook, Twitter, and Instagram to stay up-to-date on the latest movie news and check back here for more VOX Voice articles.