Top 5 Iconic Moments from Daniel Craig's James Bond
Daniel Craig is getting ready to say farewell to James Bond in No Time To Die after a 15-year tenure as the legendary MI6 agent known as 007. From his debut in Casino Royale to his farewell in No Time To Die, Craig has cemented himself as Bond worthy of the Double-0 status.
Before we say goodbye, however, we're taking a look at some of Daniel Craig's most iconic moments as James Bond.
5. THE TRAIN FIGHT - SPECTRE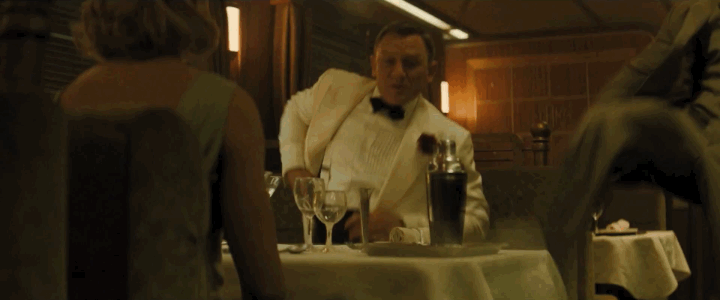 In a scene reminiscent of Sean Connery's fight aboard the Orient Express in From Russia With Love, Daniel Craig goes head-to-head with Dave Bautista's silent but menacing henchman to Ernst Stavro Blofeld, Mr. Hinx. In one of the most brutal sequences in the film, Hinx surprises James Bond and Dr. Madeleine Swann onboard a train en route to a remote station. Bond and Hinx struggle in a heart-pounding fight that ends in Hinx being ejected from the train in an unforgettable, and kind of funny, sequence.
4. BOND AND VESPER – CASINO ROYALE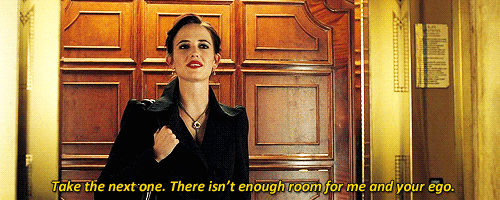 Daniel Craig began his tenure as James Bond with Casino Royale, a film regarded as one of the greatest Bond films ever made. Despite the signature Bond themes – exhilarating action and an iconic villain – the heart of Casino Royale is Bond's relationship with Eva Green's Vesper Lynd. Vesper was one of the only characters in the series that Bond ever truly cared for. From their first meeting, Lynd was able to understand Bond unlike anyone he'd ever met before. For once, Bond had met someone he was willing to leave MI6 for, which made her death all the more tragic. Losing Lynd was the final step in transforming Bond into the cold killing machine known as 007.
3. THE PARKOUR CHASE – CASINO ROYALE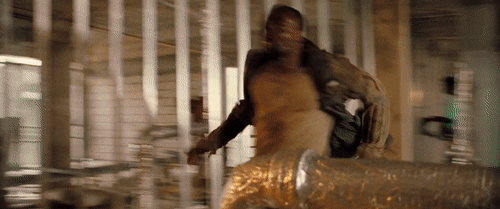 Another iconic moment from Casino Royale was one of the first action sequences in the film. Trying to apprehend the bomb-maker Mollaka in Madagascar, Bond pursues him in a parkour-heavy chase across the city. From one location to another, Bond jumps, climbs, and runs through walls to catch up to Mollaka, eventually cornering him in an embassy where he kills him and blows up the building. Despite the thrilling action, the scene is also crucial in demonstrating how careless Bond was early on, as he was willing to create an international incident to apprehend one man.
2. PAST HIS PRIME - SKYFALL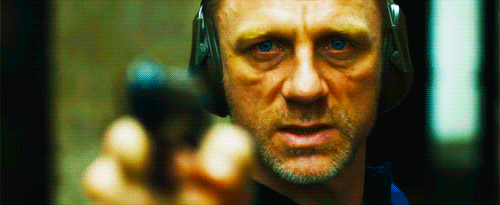 James Bond is presumed dead after being inadvertently shot by Moneypenny on M's orders. Bond, who survived the shot and falling off a bridge, uses his presumed death as an opportunity to go into early retirement. However, when he learns of an attack on M, Bond returns to MI6 to protect M. Before he can get back into the field, Bond undergoes a series of physical, medical, and psychological examinations – all of which he fails. Despite his results, M still approves his return. The sequence perfectly illustrated how Bond, although effective in getting the job done, was well past his prime as a Double-0 agent.
Portraying Bond in this light was a bold move from Skyfall and director Sam Mendes, a move which proved successful. Skyfall became the only James Bond film to gross over $1B at the Box Office and received a Certified Fresh approval rating of 92% on Rotten Tomatoes.
1. THE LAST STAND - SKYFALL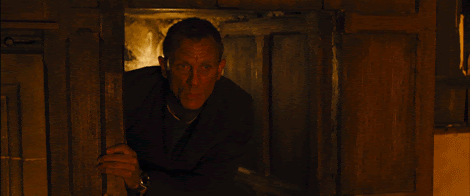 Following a prolonged game of cat-and-mouse with Javier Bardem's unforgettable villain Raoul Silva, Bond and M decide to gain the advantage by taking Bond's Aston Martin DB5 back to Skyfall, his childhood home. The duo, along with Skyfall's gamekeeper Kincade, set up a series of booby traps. Reminiscent of the Bond films of old, the film's finale strips Bond of his gadgets and technology, resulting in an old-fashioned showdown with one of the franchise's most memorable villains. Although Silva is defeated, M succumbs to her wounds at the hands of Silva's men and dies, but not before letting Bond know that although she has made many mistakes, Bond was the one thing she got right.
No Time To Die is now showing at VOX Cinemas. Experience Daniel Craig's final outing as James Bond on the big screen in IMAX and book your tickets now. Follow us on Facebook, Twitter, and Instagram to stay up-to-date on the latest movie news and check back here for more VOX Voice articles.