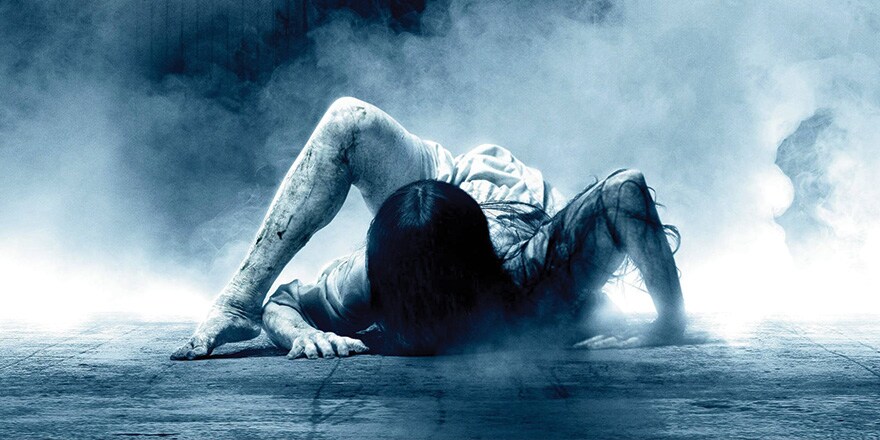 FIVE SPOOKY FILMS TO WATCH THIS HALLOWEEN AT VOX CINEMAS
Halloween's just around the corner, and what better way to celebrate than with a scary movie? Dressing up and trick-or-treating are staples of the iconic spooky holiday, but there's something special about sitting on the edge of your seat and watching a scary movie with friends through the gaps between your fingers.
This Halloween, VOX Cinemas has you covered with these five spooky films you should dare to watch on the big screen:
1. THE NUN 2
Serving as a sequel to the first The Nun film and the eighth installment in The Conjuring Universe overall, The Nun 2 sees the return of Valak in the year 1956 as she goes on a killing spree across Europe. When a young man is possessed, Sister Irene returns from to investigate and stop Valak once and for all.
2. A HAUNTING IN VENICE
Kenneth Branagh returns for a third time as detective Hercule Poirot in A Haunting in Venice, which he also directs. The murder-mystery follows Poirot in 1947 Venice on Halloween night as he tries to solve the murder of a young woman. Trapped in a house with several suspects, the detective embarks on a race against time to piece together clues before it's too late.
3. SAW X
The tenth installment in the Saw franchise, Saw X serves as a direct sequel to the first film. Suffering from brain cancer, John Kramer (a.k.a. Jigsaw) travels to Mexico to undergo and experimental procedure that's promised to cure him. Upon discovering that he's been scammed, Kramer seeks out retribution against those who've wronged him in his signature style.
4. THE EXORCIST: BELIEVER
Following the events of 1973's The Exorcist, a photographer is forced to confront the worst evil imaginable when his daughter and her best friend are possessed by a demon. The Exorcist: Believer sees the return of Ellen Burstyn and Linda Blair, who placed Chris and Regan MacNeil in the groundbreaking first film. In a true return to form, the film takes The Exorcist franchise back to its roots as one of the scariest film franchises in cinema history.
5. FIVE NIGHTS AT FREDDY'S
Based on the immensely successful video game franchise, Five Nights at Freddy's is a live-action adaptation of the first game. The film follows Mike Schmidt, a troubled security guard, who accepts a job as a night-time security guard at Freddy Fazbear's Pizza. What was once a successful family entertainment center is now abandoned, and Mike discovers that its four animatronic mascots – Freddy Fazbear, Bonnie, Chica and Foxy – come to life and kill anyone who's there after midnight.
Which of these spooky films will you dare watching at VOX Cinemas this Halloween? Discover what else is showing here and make sure to follow us on Facebook, Instagram, TikTok, X and Threads to stay up-to-date on the latest movie new and check back here for more VOX Voice articles.