5 Fan Theories We Want to See Come True in Spider-Man: No Way Home
Potential Spoilers Ahead
Spider-Man: No Way Home is less than two weeks away and fan speculation is off the charts. Undoubtedly the most anticipated film of the year, Spider-Man: No Way Home will have Tom Holland's Peter Parker going up against foes from the previous Spider-Man films including Doctor Octopus, Green Goblin, Electro, Sandman, and The Lizard in a never-before-seen crossover event that will change the Marvel Cinematic Universe forever.
Even before its release, Spider-Man: No Way Home has already broken several records. The first trailer became the most-viewed trailer of all time, racking up 355.5 million views within 24 hours of its release. International advance ticket sales have been off the charts, with several websites crashing mere minutes after they went on sale. On its first day of pre-sales, the film sold more tickets than any film since Avengers: Endgame – beating Black Widow's pre-sales in less than two hours. It has also outperformed its predecessor Spider-Man: Far From Home, former record-breaker Avengers: Infinity War, Star Wars: The Last Jedi, and Star Wars: The Rise of Skywalker.
With No Way Home on track to become of the biggest films since Avengers: Endgame, we're breaking down five fan theories we'd love to see come true in the highly anticipated 27th film in the Marvel Cinematic Universe.
5. DOCTOR STRANGE IS MEPHISTO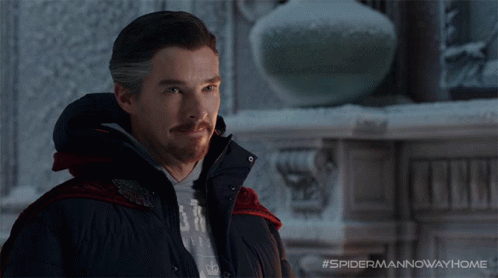 Following the debut of Spider-Man: No Way Home's teaser trailer, fans were ecstatic to see Peter Parker re-teaming with Benedict Cumberbatch's Doctor Strange. However, some eagle-eyed viewers were quick to point out that the Sorcerer Supreme's behaviour in the trailer wasn't what we have come to expect from Strange. Strange was oddly willing, if not eager, to break the timeline by helping Peter undo Mysterio's betrayal at the end of Spider-Man: Far From Home. This goes against what we've previously seen from Strange, in which he has always been a firm guardian of the timeline.
This led to the theory that the Master of the Mystic Arts shown in the trailer isn't Doctor Strange at all, but rather the villain Mephisto – an extra-dimensional Demon whose primary goal is to enslave souls. Spider-Man and Mephisto have crossed paths before on several occasions, giving credence to the theory. In the now-infamous comic book storyline One More Day, Mephisto offers Peter Parker the opportunity to erase the world's knowledge that he is Spider-Man and save his Aunt May from dying. However, in a Monkey's Paw scenario, the Demon removes Peter and Mary Jane's relationship from existence along with all the happiness and memories they had together thus preventing them from having a daughter who went on to defeat Mephisto in the future.
To what extent Mephisto could impact the plot, if at all, in Spider-Man: No Way Home is yet to be seen. But it's safe to say that the Demon will be making an appearance in the Marvel Cinematic Universe eventually, whether it be in No Way Home, Doctor Strange in the Multiverse of Madness, or beyond.
4. DAREDEVIL (OR MATT MURDOCK) WILL APPEAR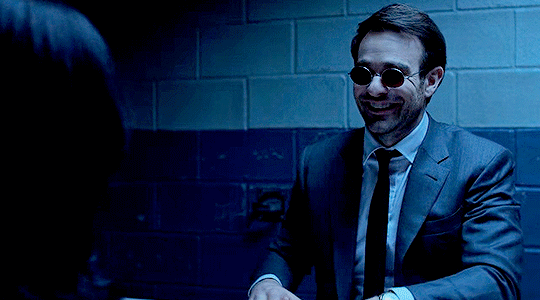 Charlie Cox's portrayal of Daredevil has been universally acclaimed ever since he made his first appearance in the television series of the same name in 2015. Although the show acknowledged and took place in the Marvel Cinematic Universe, the films are yet to hint that the character takes place in the same universe. The show, which also introduced Vincent D'Onofrio and Jon Bernthal's beloved takes on Kingpin and The Punisher, ushered in a new era of grittiness and realism that the MCU had been somewhat lacking.
Following the show's cancellation in 2018, there has been an outpouring of support from fans to bring back the character. Whether it be in his own film, a new series, or through other forms of media – the fans want Daredevil. Enter Spider-Man: No Way Home – the potential resurrector of The Man Without Fear. Rumours began to heavily circulate the internet that Charlie Cox would be making his long-awaited return as Daredevil in No Way Home in the form of his alter-ego Matt Murdock, who is an attorney. With Peter's identity exposed to the public, it's safe to say that lawyering up is his best bet, and what better lawyer to have on your side than Matt Murdock?
Although counting on him to make an appearance in the film might have felt like a dream just out of reach, that dream suddenly became a lot more realistic following the latest episode of Hawkeye, when a figure who is almost certainly Vincent D'Onofrio's Kingpin made a brief cameo. Whether or not Daredevil will make an appearance in No Way Home is up for debate, but if his greatest villain is returning to the MCU, it only makes sense that he does too.
3. NED LEEDS BECOMES THE HOBGOBLIN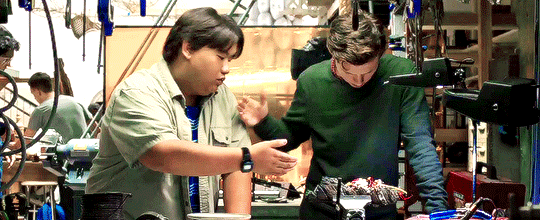 Spider-Man: No Way Home is centred around villains, with several enemies from the previous film returning. But what if No Way Home also creates a new villain? Peter Parker's longtime best friend Ned Leeds has been a loveable goofball in the Marvel Cinematic Universe, but his comic book counterpart takes quite a different turn and at one point becomes the villain Hobgoblin.
Actor Jacob Batalon has previously expressed his interest in taking his character down the path of the Hobgoblin and was even quoted saying:
"I'm saying it outright all the time and no one's taking me seriously."
With Willem Dafoe's original Green Goblin appearing in No Way Home, it's possible that Ned follows in his footsteps. Although it's one of the lesser discussed fan theories, it remains a viable one.
2. THE MULTIVERSE WILL COLLIDE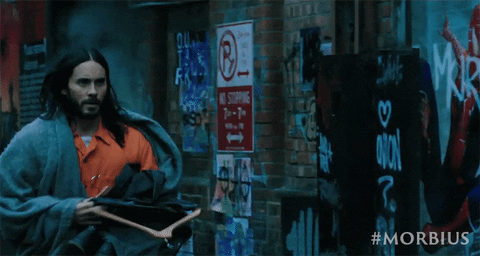 Spider-Man: No Way Home will be followed up by Morbius, starring Jared Leto as the titular character. When Morbius' official trailer was released in November, several fans were left scratching their heads and wondering where and when the film takes place. Although it's a part of "Sony's Spider-Man Universe" – the official title for the MCU-adjacent Sony Pictures films – the film features references to the Tobey Maguire Spider-Man films, the Andrew Garfield Spider-Man films, Tom Hardy's Venom films, and Tom Holland's MCU Spider-Man:
- Graffiti is shown in the background of one shot that is clearly Tobey Maguire's version of Spider-Man.
- References are made to The Rhino and Black Cat, who appeared in Andrew Garfield's Spider-Man films played by Paul Giamatti and Felicity Jones respectively.
- The Oscorp Tower appears in a city shot where it looks very similar to the Oscorp Tower in The Amazing Spider-Man films.
- Morbius jokingly refers to himself as Venom at the end of the trailer, confirming that it takes place in the same universe as Tom Hardy's films.
- A newspaper from The Daily Bugle is shown, which is run by J. Jonah Jameson, who is played by J.K. Simmons in both the Tobey Maguire and Tom Holland films.
- Michael Keaton appears in both the teaser and official trailer as Adrian Toomes (a.k.a The Vulture) who was the primary antagonist in Tom Holland's Spider-Man: Homecoming.
Fans have theorized that the confusing elements in the trailer could hint that Spider-Man: No Way Home will end with Tobey Maguire, Andrew Garfield, Tom Hardy, and Tom Holland's universes colliding into one 'Spider-Verse' where all of them exist. While it may sound unlikely, it certainly explains why there are references to all the live-action versions of Spider-Man in Morbius. With Morbius set to release in cinemas just one month after No Way Home, it looks like fans will be getting their answers sooner or later.
1. TOBEY MAGUIRE AND ANDREW GARFIELD WILL APPEAR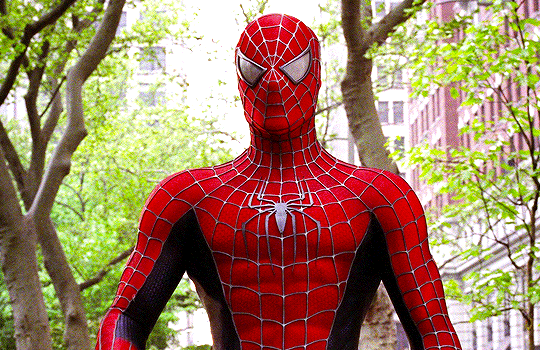 This is likely the reason you clicked on this article in the first place. Most of the online speculation ever since the film was announced has been on whether Tobey Maguire and Andrew Garfield will be appearing in Spider-Man: No Way Home. At first, the theory was far-fetched. As much as everyone would love to see them appear in the film, there was no valid reason to believe that they would be returning for a film centred around Tom Holland's version of Spidey. However, as rumours and theories surrounding the film began to rapidly increase, two caught the attention of fans worldwide – the suggestion that Alfred Molina and Jamie Foxx would be returning as Doctor Octopus and Electro respectively.
Gasoline was poured on the raging flames of speculation when Jamie Foxx posted fan art of Electro facing three versions of Spider-Man on Instagram last year with the caption:
"Tell Spidey let's run it back!... super excited to part of the new marvel Spider-Man new installment… can t wait for y'all to check this new one. And I won't be blue in this one!! But a thousand percent badass!!!"
Needless to say, the post was deleted mere minutes after being published, but it was too late – the damage was done. However, it didn't help when Alfred Molina outright confirmed his appearance in the film in immense detail during an interview with Variety to promote his film Promising Young Woman.
Although neither actor specifically mentioned that Tobey Maguire or Andrew Garfield would be returning, the mere fact that they portrayed the villains for those versions of Spider-Man was enough to convince the internet. Since then, fans have been closely monitoring the internet for any mention of the actors in connection to No Way Home. The speculation has been so intense that Andrew Garfield has been asked about his involvement in the film in nearly every interview he has been a part of since the rumours' initial spread, which he has been vehemently denying. Whether Garfield is telling the truth or is an expert at keeping secrets is yet to be seen, but it's safe to say that fans will not rest until their questions are answered on 16 December.
Which Spider-Man: No Way Home theory do you want to see come true? Let us know on Facebook, Twitter, Instagram, or TikTok using the hashtag #NoWayHomeatVOX and make sure to follow us @VOXCinemas to stay up to date on the latest movie news, announcements, advance tickets, and more.
Spider-Man: No Way Home is releasing at VOX Cinemas on 16 December. Enter the Multiverse and book your advance tickets here.