4 Reasons Why You Shouldn't Miss 'The Thief of Baghdad', Straight from the Cast
The Egyptian action comedy which was written by Tamer Ibrahim and directed by Ahmed Khaled Mousa, revolves around an exciting journey to find Alexander the Great's missing treasure. The film marked its arrival across VOX Cinemas with an exclusive visit from lead actors Mohamed Imam and Mohamed Abdel Rahman. VOX Voice sat down with the superstars to find out what to be expected from the movie.
1. It's an action-packed adrenaline rush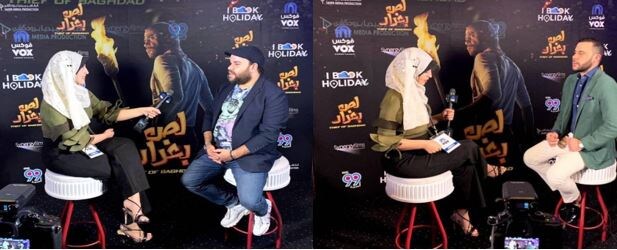 If you're someone who loves seeing action that defies the laws of physics on screen, this is your movie. Mohamed Imam, who plays the character of Youssef El-Rawi, and Mohamed Abdel Rahman, who plays the character of Magdy, can be seen crawling, flying, drowning, fighting, and still live to tell the tale!
"It's a very new concept and genre in Egyptian cinema, and I have always wanted to take part in something like this. The stunts were very challenging, but eventually we were able to make something close enough to be considered similar to Hollywood and Bollywood movies," Imam said.
2. There are plenty of funny moments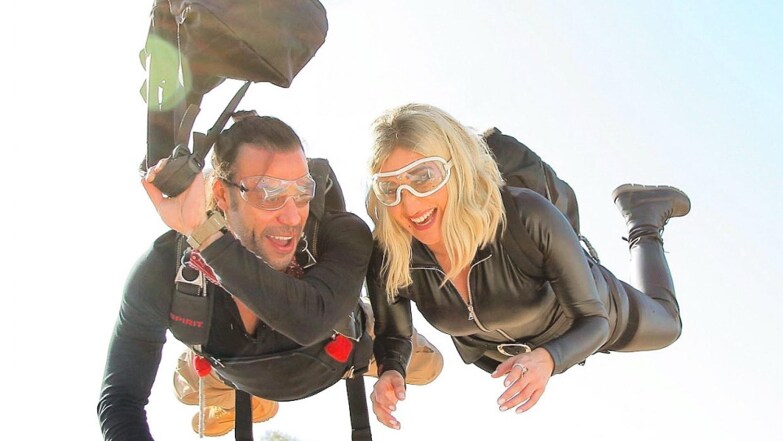 It's safe to say that with Mohamed Imam and Mohamed Abdel Rahman as lead actors, you won't stop laughing even with all the action in the film. There are also other well-known and important characters in the movie who will take you by surprise.
"There was a lot of laughter behind the camera especially because I was alongside Toota (Mohamed Abdel Rahman), who is known to be one of the funniest people in Egypt. But what surprised me the most was Yasmin Raeis (as Salma). It was our first time working together, and it turns out, she is an epic comedian and a wonderful person."
"There is also Amina Khalil (as Nadia) who studied with me in university and people [will be] amazed to see her in a completely different way because she usually plays nice or evil characters, and seeing her take on a mixed role of action and comedy in Nadia's persona was astonishing to me." Imam added.
3. There might be a possibility for a sequel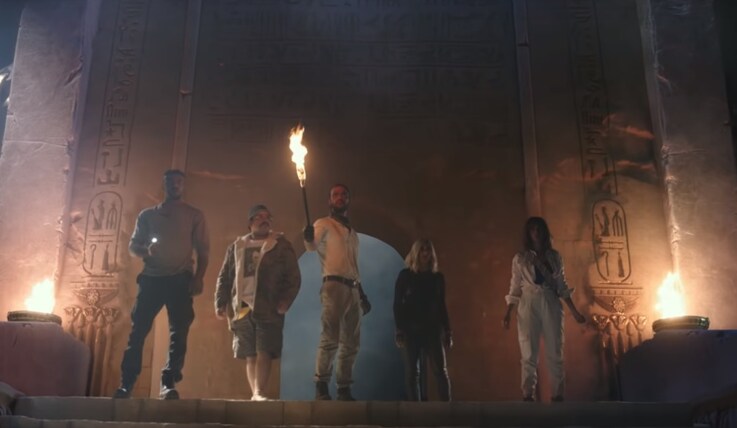 While Hollywood and, more so, Bollywood fans are used to expecting a sequel (or 9!), it's quite a rare occurrence in the world of Arab cinema. Good news is that the tables may be about to turn with The Thief of Bagdad.
"Everything is possible, it's actually very likely for such films to have a sequel such as Indiana Jones or National Treasure. So yes, there is a high possibility for not just one sequel but two or even three." Abdel Rahman said.
We can't wait for an update on this.
4. For a complete immersive experience, you need to watch the film in a relaxing environment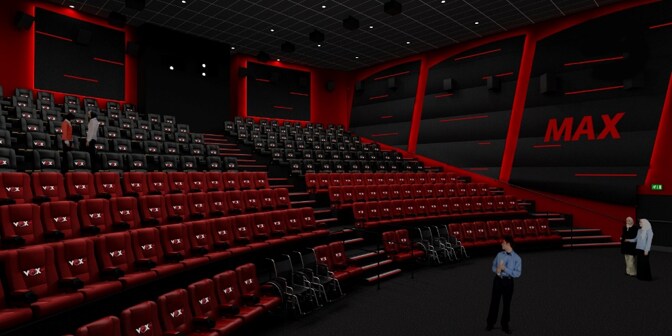 To understand the storyline of a movie like this one, you need to watch it in a super comfy space where you won't miss out a single detail.
"We're always used to such good organisation from VOX Cinemas, especially from the one we have in Egypt. It's important for people to be at ease to enjoy the movie, and that is something that pleases us very much." Abdel Rahman added.
If you're a big fan of action, mystery and comedy, your seat is waiting for you at VOX Cinemas! All you have to do is book your tickets below and don't forget to share your thoughts, comments and more using the hashtag #LeesBaghdadatVOX.