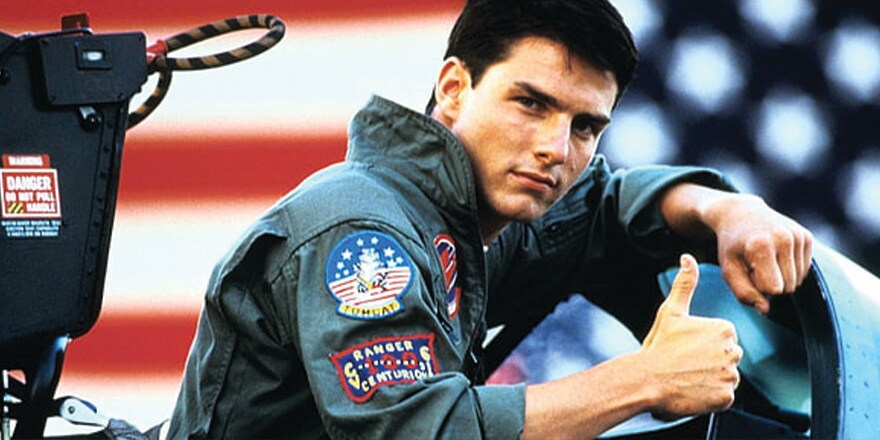 Top Ten Tom Cruise Movies
He's best known for his adrenaline-pumping action films. Part leading man, part stuntman, Tom Cruise is one of Hollywood's true A-list stars. However, if you really want to understand the man behind the dazzling smile, you need to take a broader look at his body of work. The best Tom Cruise movies are not just action adventures with gravity-defying stunts, and car chases through picturesque city centres. In this list of the most popular Tom Cruise movies, you'll find character-driven films, historic biopics, and intense science fiction.
We've put together a list of the top Tom Cruise movies of all time, according to IMDb scores. If you've only ever watched a couple of Mission: Impossible films, why not treat yourself to a marathon of top Tom Cruise movies and find out more about this incredible actor? Grab your popcorn, settle in, and let's take a look at the films in descending order.
10. Collateral
The mark of a really great leading actor is that they can effortlessly switch from playing the action hero to the villain. The powerful and violent 2004 film Collateral proves that Cruise can do exactly that. His role as hitman Vincent is intense, charismatic and multi-layered, so much so that eventually audiences find themselves liking him, even though he is at heart a cold-blooded and utterly ruthless killer. The intensity of Collateral is almost claustrophobic, with Max's cab the epicentre of the film. Also starring Jamie Foxx, Jada Pinkett Smith and Mark Ruffalo.
9. Eyes Wide Shut
Released in 1999 - and Stanley Kubrick's final film - Eyes Wide Shut is a rollercoaster of emotions. Cruise isn't renowned for playing overly sexual leading characters, but he bucks the trend in this complex and sometimes disturbing erotic thriller. With deeply sinister undertones and an almost dreamlike quality, the film takes Cruise from ecstasy to terror in a single night. Also starring Nicole Kidman, Todd Field and Sydney Pollack.
8. Minority Report
Tom Cruise loves finding unusual and challenging themes in his roles, and few are more unusual than the eerie Minority Report. Based on the short story by sci-fi legend Philip K. Dick and directed by Steven Spielberg, the film focuses on a 'Precrime Unit' that arrests people before they've had a chance to commit a crime. Cruise finds himself at the sharp end of this process, accused of killing someone in the future. As time has gone on, many of the aspects of Minority Report have become frighteningly predictive. Also starring Colin Farrell and Samantha Morton.
7. A Few Good Men
In 1992, a young, fresh-faced Cruise took on one of the most demanding roles of his career. Playing alongside the towering talent of Jack Nicholson, Cruise's Lt. Daniel Kaffee has to represent a group of Marines accused of murder. The courtroom scenes are some of the most powerful ever captured on film with Nicholson's Col. Jessop a tour-de-force of acting and character development. If you want to watch the best Tom Cruise movies, you have to include A Few Good Men in your list. Also starring Demi Moore, Kevin Bacon, Kiefer Sutherland and Kevin Pollak.
Mission: Impossible – Fallout
Any list of the best Tom Cruise movies has to include at least one movie from the Mission: Impossible franchise. The consensus is that the 2018 offering Fallout is at the top of the must-see list of popular Tom Cruise movies and is the quintessential high-octane action adventure film we all love. Cruise's second outing as Ethan Hunt sees him battle a vicious and deadly cabal called the Syndicate. And yes, Tom Cruise really does do nearly all of his own stunts throughout the film. There are also nuanced moments between the wall-to-wall action sequences where Cruise once again demonstrates his acting range. Also starring Henry Cavill, Ving Rhames, Simon Pegg and Rebecca Ferguson.
5. The Last Samurai
Widely regarded as one of the top Tom Cruise movies of all time, this magnificent historical epic is a genuinely breathtaking movie with a totally different and decidedly non-Hollywood viewpoint on the Samurai culture of Japan. Set in the 1870s, Cruise plays Captain Nathan Algren, a US soldier deployed to train the newly created Japanese Imperial Army. Captured by a rival Samurai, he becomes immersed in the culture and ethos of the Samurai warrior. A multi-layered film, it takes you on a journey to find meaning in an unknown and alien place. Also starring Ken Watanabe, William Atherton and Billy Connolly.
4. Edge of Tomorrow
Science fiction films can suffer from the 'same old storyline', but Edge of Tomorrow is a refreshingly original offering. Also known as Live, Die, Repeat, it was released in 2014 and stars Cruise as an American soldier fighting an invading alien race that has ravaged Europe. However, this film turns into Groundhog Day with a difference, as Cruise has to live the same day over and over again. His mission, should he choose to accept it, is to find a way to break the loop and defeat the aliens. Also starring Emily Blunt.
3. Magnolia
Released in 1999, Magnolia is a sweeping epic that uses a mosaic format to explore several interconnected characters as they attempt to find meaning in their lives. Considered to be Cruise's true 'breakout movie', it ably shows his ability to explore the various layers of what appears to be a relatively two-dimensional person and elevate him to a complex, relatable and very human character. Cruise earned an Oscar nomination for Best Supporting Actor as Frank T.J. Mackey. Also starring Pat Healy, Neil Flynn, Philip Seymour Hoffman and John C. Reilly.
2. Rain Man
Despite his reputation for playing action heroes, Cruise's range as an actor is much more sophisticated, as his memorable performance in this Oscar-winning film shows. Both shocked and angry that his late father has left the family fortune to an autistic brother he never knew existed, Cruise's character Charlie Babbitt attempts to take financial control. The exceptional performances by both leads result in a truly memorable and surprisingly sweet film. Also starring Dustin Hoffman and Valeria Golino.
1. Top Gun: Maverick
Released in 2022, Top Gun: Maverick was the eagerly-awaited and long-overdue sequel to the original. Earning Cruise a five-minute standing ovation at the Cannes Film Festival on its release, the film gave the industry a huge boost after the effects of Covid-19. Thirty years after the original, Tom Cruise revived his role as Maverick, teaching a new class of Top Guns to fly. The set pieces are breathtaking, the storyline is full of tension and drama, and there are homages to the original film throughout. Also starring Jennifer Connelly, Miles Teller, Val Kilmer and Bashir Salahuddin.
Tom Cruise has had an illustrious career and continues to make exciting films and stretch his acting abilities to the max with challenging character pieces. We could have included many more Tom Cruise movies in this list, but these ten are a great place to start.
Click the link and grab new movie tickets and enjoy VOX Cinemas. Follow us on Facebook, Twitter, and Instagram to stay up-to-date on the latest movie news and check back here for more VOX Voice articles.