Moments That Defined Our 2020
2020 was quite the year. We could go into detail, but chances are you already know the story. Although the pandemic undoubtedly took the spotlight last year, a lot happened in the world of cinema. There were exciting announcements, new experiences, shocking revelations, and tragic losses. As we kick off 2021 on a cautious yet optimistic note, we'd like to take a look at the moments that defined VOX Cinemas' 2020:
COVID-19 Becomes a Global Pandemic and Cinemas Worldwide Shut Down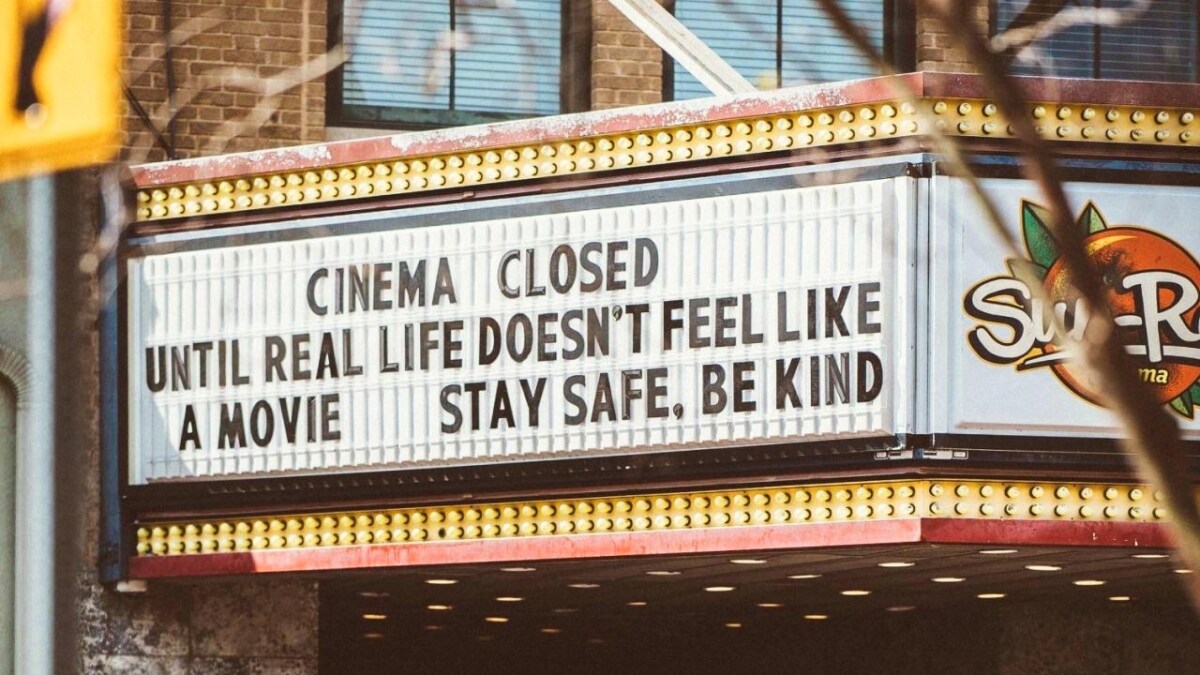 On 11 March 2020, the World Health Organization announced that COVID-19 had become a global pandemic, resulting in a worldwide temporary shutdown for countless businesses. The cinema industry, VOX Cinemas included, was severely affected. However, by redeploying our staff to Carrefour to accommodate the rapidly increasing demand for safe groceries, we ensured that our VOX family was taken care of.
Hollywood Steps Up for Those in Need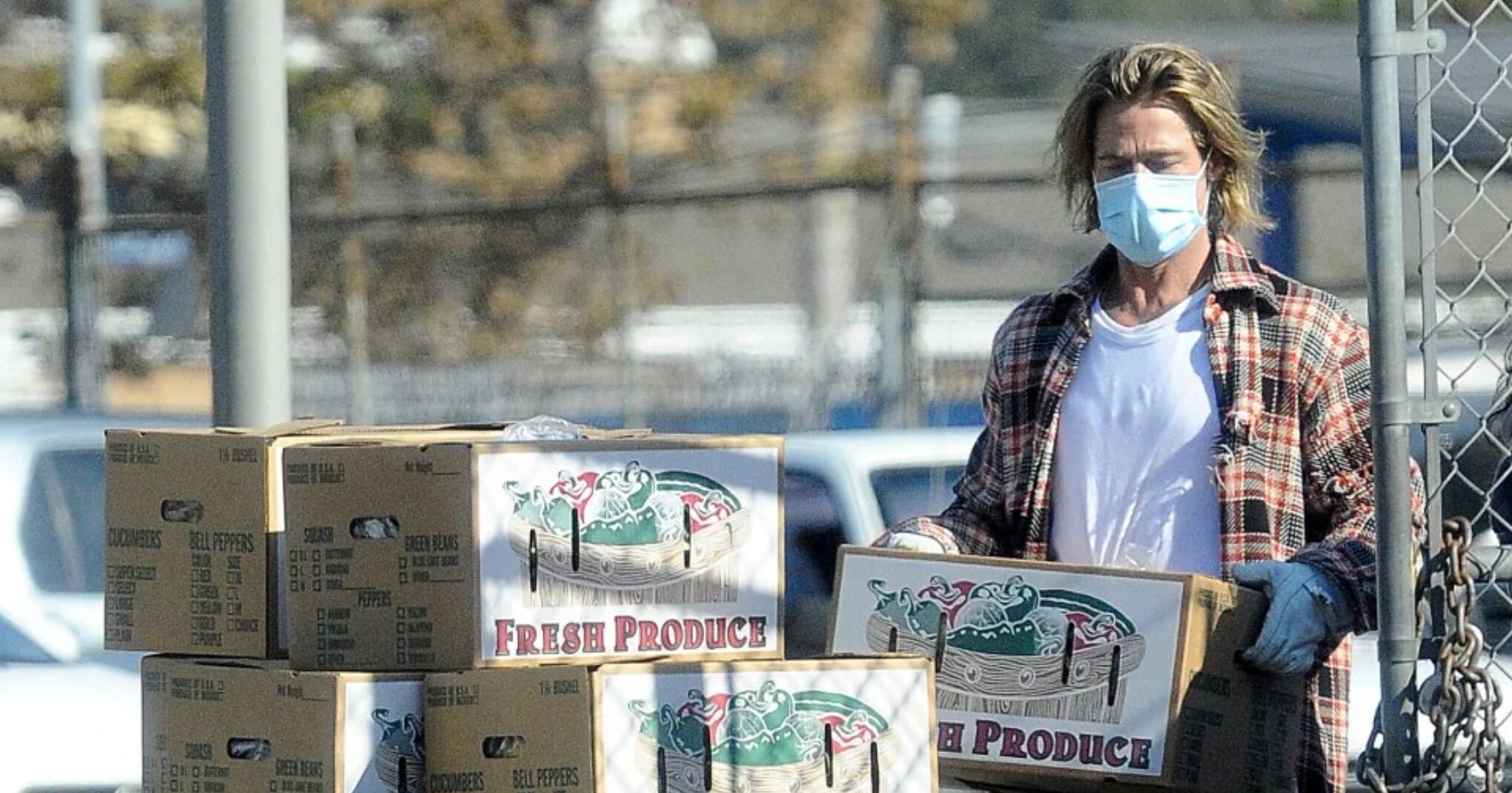 Although the films in Hollywood may have temporarily stalled due to COVID-19, the stars did not. Several filmmakers, actors, and actresses stepped out to support those in need during the pandemic. Leonardo DiCaprio, Brad Pitt, Angelina Jolie, and Arnold Schwarzenegger among countless others donated to pandemic relief efforts. Their donations not only made a difference, but by using their platforms to help those who need it, they inspired others to do so as well.
Christopher Nolan's Tenet Releases in Cinemas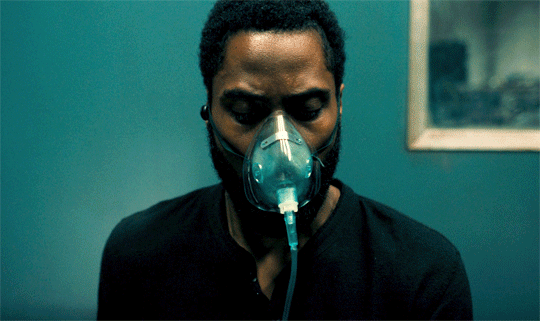 Christopher Nolan fans long awaited his return to mind-bending blockbusters. With Tenet, they got exactly that. The palindrome titled science fiction action-thriller was two decades in the making, with Nolan first conceiving the idea twenty years ago. With the COVID-19 pandemic, many worried the film would be indefinitely delayed. However, by implementing social distancing along with enhanced health and safety measures, Tenet was able to have a theatrical release in countries where it was deemed safe to do so and was the first major blockbuster shown post-lockdown. VOX Cinemas was among the first to release the film for fans to safely experience the magic of Nolan's breathtaking work on the big screen.
DC FanDome is Full of Surprises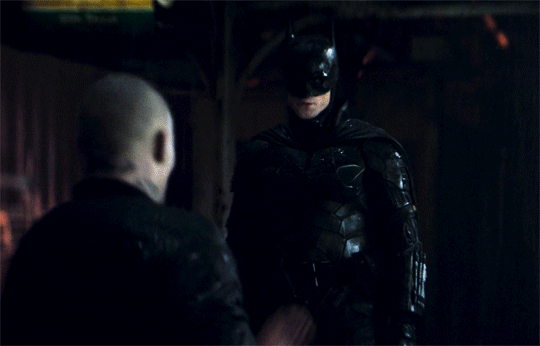 Fans of Marvel and DC Comics have grown accustomed to getting the bulk of new announcements, trailers, and movie news at San Diego Comic-Con. When COVID-19 resulted in the cancellation of SDCC this year, DC Comics was quick to work on a solution. Enter DC FanDome – A virtual event for fans around the world to enjoy from the safety of their own homes. At FanDome, there were several exciting announcements in the realms of video games, television shows, comic books, and movies. Among the countless exciting reveals, though, there were three that took over the internet:
- The first official trailer for Matt Reeves' The Batman starring Robert Pattinson as the titular hero promised a gritty, faithful representation of the Caped Crusader.
- Director James Gunn showcased an exciting behind-the-scenes first look at The Suicide Squad.
- Former Batman stars Michael Keaton and Ben Affleck were both confirmed to be returning as Batman in Ezra Miller's upcoming The Flash solo film.
Chadwick Boseman's Passing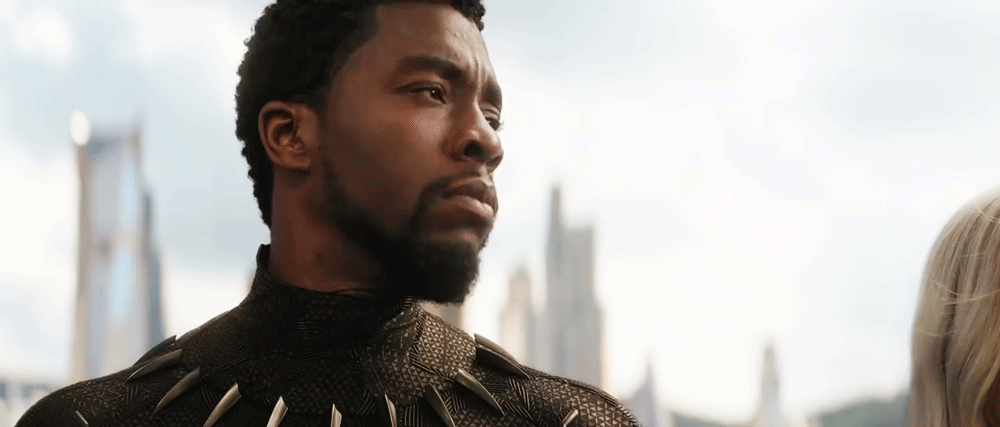 On 28 August 2020, the world mourned the loss of a legend. Chadwick Boseman, best known as King T'Challa in the Marvel Cinematic Universe, had passed away at the age of 43. News of his death left the world shocked, with co-stars, celebrities, and millions of fans paying tribute to the late icon. While he may be gone, his impact will forever be immortalised through his uniquely powerful performances and ever-radiating charisma.
Marvel's First Family Joins the MCU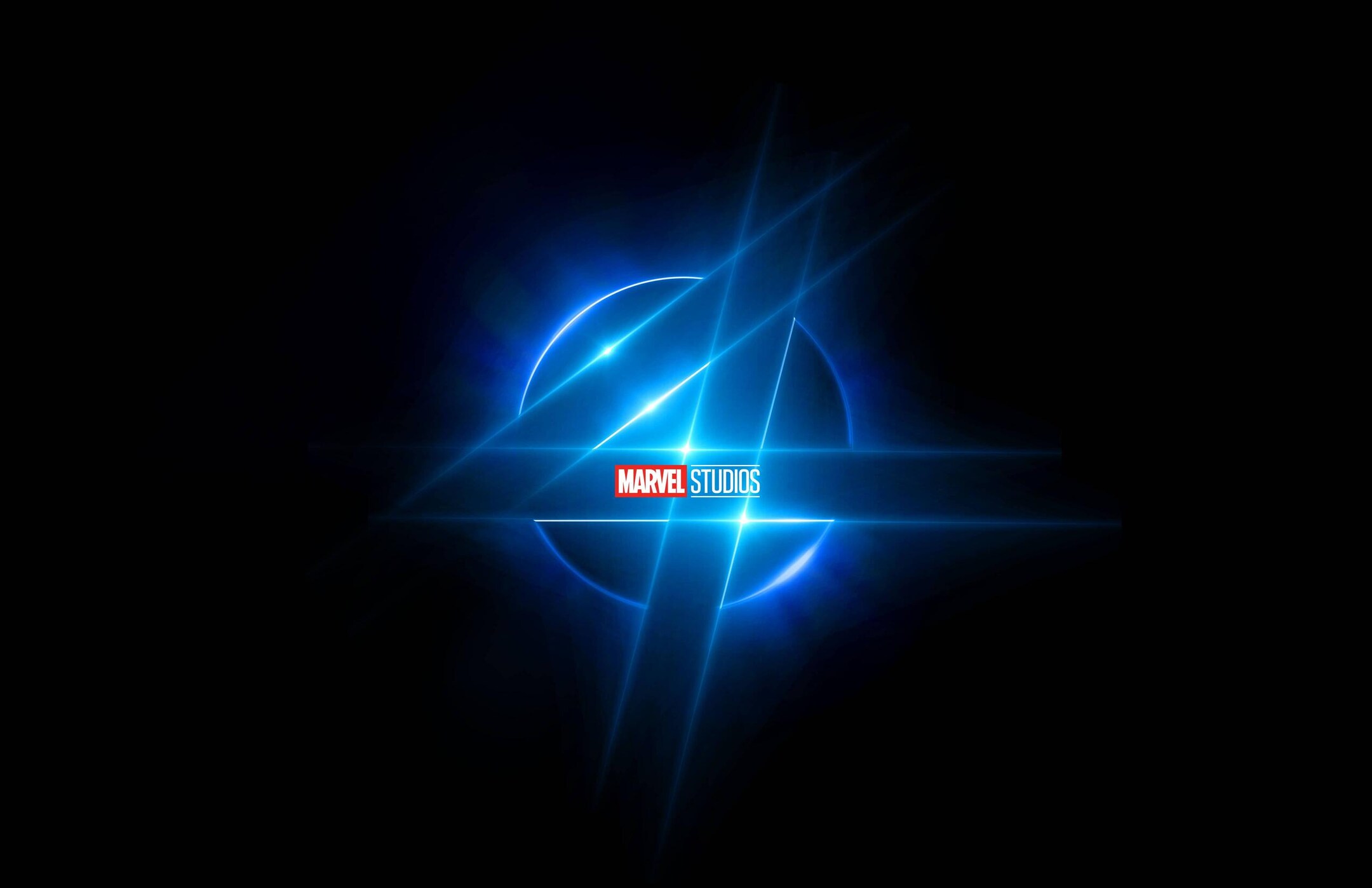 It was only a matter of time until Disney brought the Fantastic Four into the Marvel Cinematic Universe following its acquisition of 20th Century Studios, but the news that it was finally happening delighted millions of fans around the world nonetheless. On 11 December, Marvel Studios officially confirmed that a Fantastic Four film was in the works with Spider-Man: Homecoming and Spider-Man: Far From Home director Jon Watts at the helm. If his previous two entries in the MCU tell us anything, it's that the Fantastic Four are in good hands.
Patty Jenkins Takes on Star Wars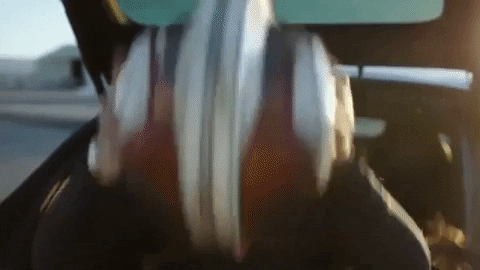 Following the end of The Skywalker Saga with Star Wars: The Rise of Skywalker, the beloved galaxy far, far away began to venture in exciting new directions. One of which, was telling more smaller-scale, character-driven stories. On 11 December 2020, it was announced that the next Star Wars feature film would be Star Wars: Rogue Squadron, directed by Patty Jenkins. Jenkins, whose previous works include the Academy Award-winning film Monster and both Wonder Woman films, promises to make the "greatest fighter-pilot movie of all time" with Rogue Squadron. While not much else has been revealed about the film, it will be the first female-directed film in the Star Wars franchise. Rogue Squadron is set to release in cinemas December 2023.
Spider-Man 3's Web of Mysteries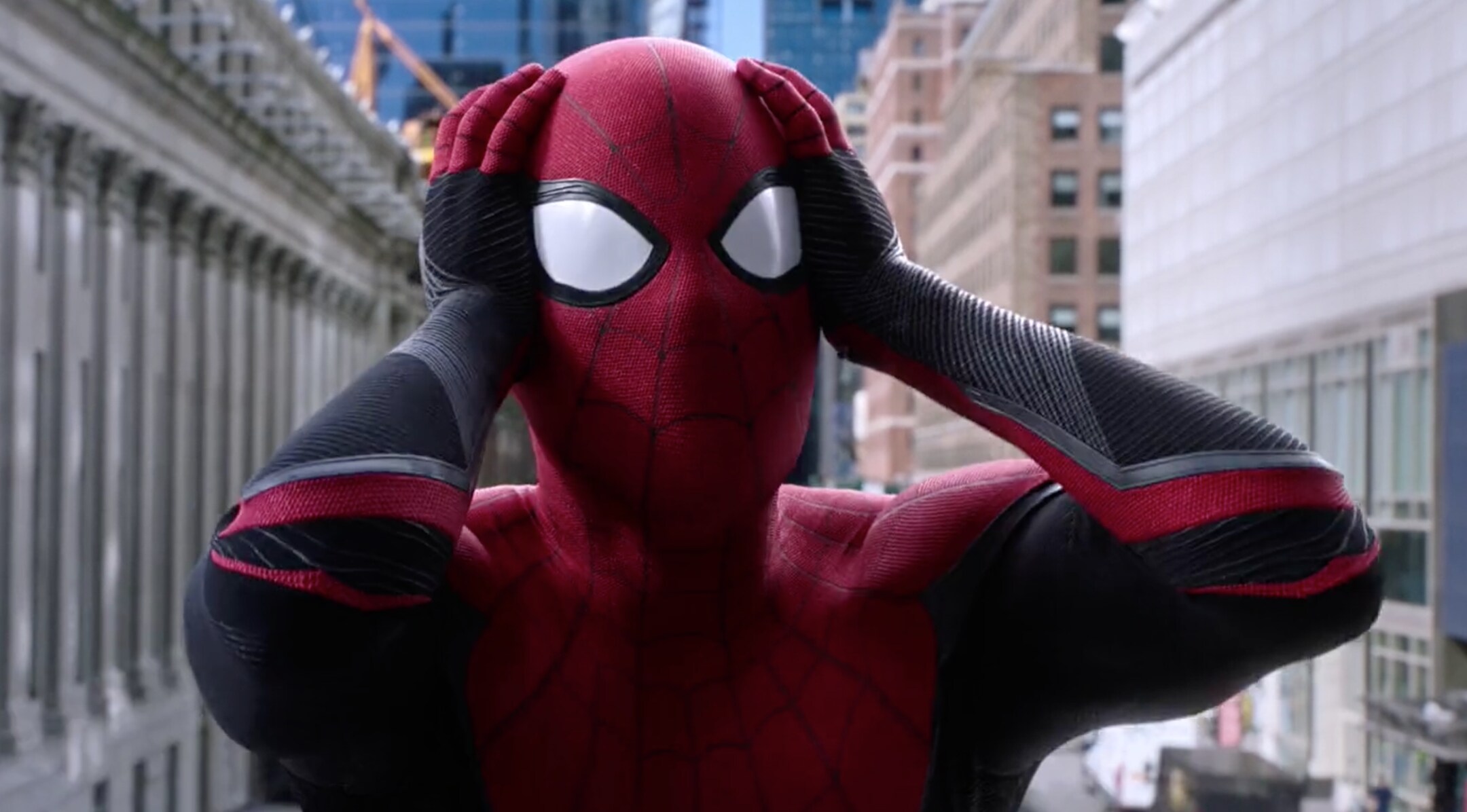 Spider-Man 3 was already one of the most anticipated upcoming Marvel films following the bombshell revelation of Spider-Man's identity to the world in Far From Home's mid-credits scene. The anticipation skyrocketed, however, when reports came out that former Spider-Men Tobey Maguire and Andrew Garfield would be reprising their roles in the film. Although Maguire is reportedly still in talks with Marvel Studios and Sony Pictures, several cast members, including ones from Maguire and Garfield's films, have been reported including:
- Jamie Foxx as Electro
- Alfred Molina as Doctor Octopus
- Benedict Cumberbatch as Doctor Strange
- Kirsten Dunst as Mary Jane Watson
- Emma Stone as Gwen Stacey
Marvel Studios' Kevin Feige confirmed that the film would directly tie-in with the upcoming Doctor Strange sequel Doctor Strange and the Multiverse of Madness, which will be directed by Sam Raimi. With the Multiverse connections and original Spider-Man trilogy director Sam Raimi helming the film's tie-in, it's almost a certainty that Spider-Man 3 is going to be a live-action Spider-Verse film.
VOX Cinemas Launches Drive-In and Snow Cinema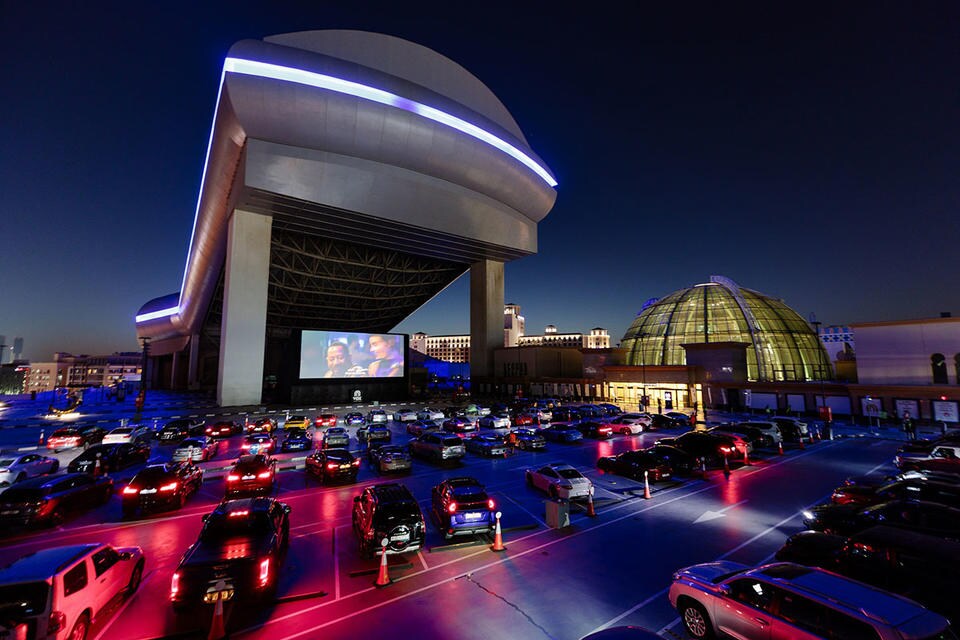 Challenges invite creativity. As cinemas were closed to ensure the public's safety during the COVID-19 pandemic, we began thinking of ways to bring back the joy of a communal moviegoing experience in a safe way. It wasn't long before the idea of launching a drive-in experience came to mind. We quickly got to work and soon after, the VOX Cinemas Drive-In was open for business. The first of its kind in the region, the VOX Drive-In was an instant hit and let people safely experience the magic of movies on the big screen again.
There's something about the month of December that just makes everything a little bit more magical. It could be the hot coco, the classic holiday movies or it could be that some dreams come true. For those who wanted to celebrate their holiday season in the snow, they got exactly that. VOX Cinemas and Ski Dubai partnered up to bring the Snow Cinema to life in a way that's never been done before. Families were able to get cozy in the snow while they enjoyed some of their favourite holiday films alongside delicious festive treats at Ski Dubai. Dreaming of a White Christmas? Dream no more.
Wonder Woman 1984 Releases in Cinemas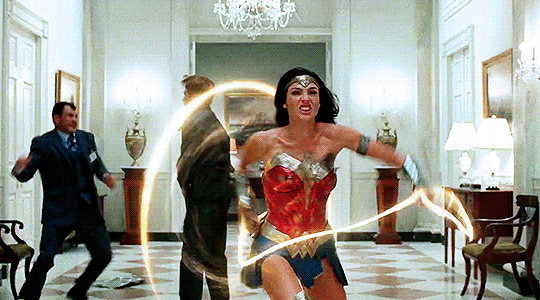 Following multiple delays, many feared that Wonder Woman 1984 would be pushed back to 2021 due to COVID-19. Luckily, the film was able to release in cinemas in December, just in time for the holidays. To many, Wonder Woman 1984 was the breath of fresh air they needed this year. Although we may have had to wait a little longer, it's safe to say it was worth the wait. Wonder Woman's return to the big screen and Pedro Pascal's scene-stealing performance as Maxwell Lord were sights to behold. With the recent confirmation that Warner Bros. is fast-tracking development for a third film, we can't wait to see what awaits Diana Prince next.
Mark Hamill Approves of Our Mark Hamill VOX Voice
In February 2020, we tweeted Mark Hamill saying that we would write an article on why he's the best thing to happen to Twitter if he replied to our Tweet. Surprisingly, we got a reply. Hamill set us off on our task of writing the VOX Voice article and when we replied with a link, he cemented himself as the King of Twitter. He replied thanking us for a trip down memory lane and made it his pinned tweet for a while. Luke Skywalker, ladies and gentlemen.
With 2020 in the rear-view mirror, it's important to remember that while these may have been challenging times, they only prove that by helping one another and doing the right thing, we can overcome anything. We look forward to all the great moments that are yet to come.