THESE OUT-OF-THE-WORLD FACTS ABOUT MEN IN BLACK: INTERNATIONAL ARE A MUST-READ
It was in 1997 when Tommy Lee Jones and Will Smith debuted as Agent J and Agent K in the first ever Men in Black film. Two successful sequels and 22 years later, the franchise has garnered a cult following!
The latest installment reunites Asgardians' Valkyrie (Tessa Thompson) and Thor (Chris Hemsworth) as Agent M and Agent H to fight crime in style. Hemsworth's Agent H is a revered agent while Thompson's M is a new recruit in the Men in Black.
Men in Black: International releases across VOX Cinemas on 20 June, but before you watch this highly anticipated blockbuster on the big screen, here's a few facts about the film that are out of this world.
5. The Crossover That Nearly Happened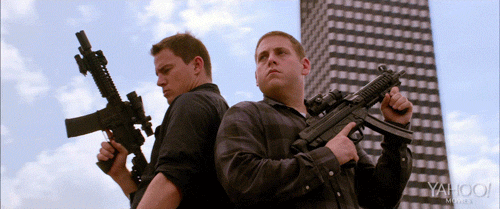 The fourth film in the franchise was meant to be a crossover between MIB and 21 Jump Street with Channing Tatum and Jonah Hill reprising their roles. The crossover, however, fell through and became a spinoff with Hemsworth and Thompson. One can only imagine how that crossover would've turned out!
4. Beyoncé Approved Aliens?
The Les twins (Laurent and Larry Nicolas Bourgeois) are making their movie debut as the twin alien villains looking to destroy the MIB in the latest film. Turns out, after winning the American reality dance show, World of Dance, the duo made several cameos in Beyoncé's music videos, including Blow. Well, if Queen B herself likes your work…you're definitely doing something right!
3. The Mosque, Morocco, and the MIB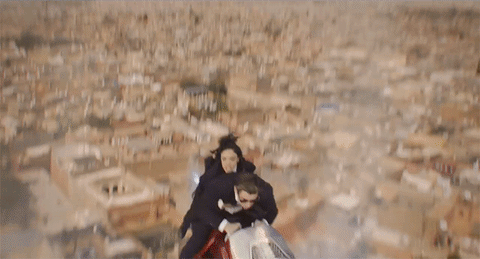 There's a scene shot in Morocco on top of a Kasbah Mosque where a few MIB agents try to corner M & H on the roof. As a mandate, all the agents shooting on the roof had to be of Muslim faith. This is the first time an exception was made and the cast and crew were allowed to film atop the mosque.

2. Woman in Black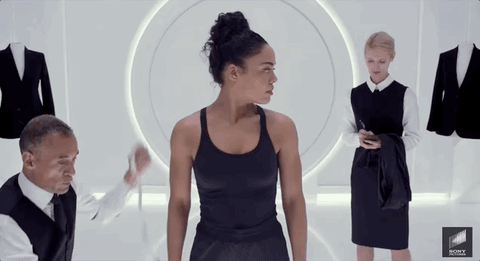 This is actor Tessa Thompson's third appearance in a major movie franchise. From Creed to the Marvel Cinematic Universe and now, Men in Black! That's quite the repertoire. Thompson is also the first black woman to lead a Men in Black film. We stan!
1. Ode to the Old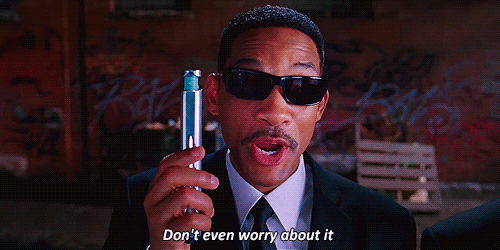 *Warning: mild spoilers ahead*

In a flashback sequence in the film, the neuralyzer used on Molly's (Agent M) parents was an original prop used in the filming of the first Men in Black film. Tommy Lee Jones and Will Smith are also paid tribute to in a painting in High T (Liam Neeson)'s office.

Are you as excited as we are to see Chris and Tessa save the world? Watch Men In Black: International at VOX Cinemas on 20 June. Share your thoughts, reviews and more on Facebook, Twitter or Instagram with the hashtag #MIBatVOX!